The Jack, Joseph and Morton Mandel Scholars Academy

Are you ready to become one of tomorrow's leaders?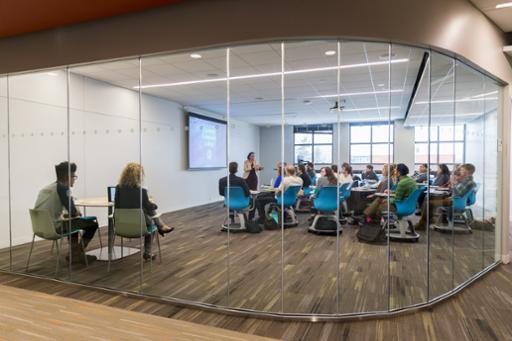 Immerse yourself in a distinctive academic experience in the humanities
Expand your critical thinking capacity
Develop essential leadership skills
Contribute to your community
Complete your degree in two years
Mandel Scholars will take a core set of courses that will develop the ability to apply the knowledge and skills of the liberal arts to help meet the community's challenges and opportunities.
They will take a broad range of courses in the humanities disciplines that will introduce them to the basic concepts across many fields: English, Humanities, Philosophy, Religious Studies, Women's Studies and courses in the Creative Arts that offer historical and cultural surveys of their art forms.
Scholars will work in teams in collaboration with community organizations on projects that apply their learning.
In addition to coursework, Mandel Scholars will have access to a range of leadership development opportunities through workshops, visits with leaders from the region, and special presentations. Each Scholar will be assigned a mentor who has completed Tri-C's Jack, Joseph and Morton Mandel Leadership Development Program.
Videos