Standard Shift Conversion Course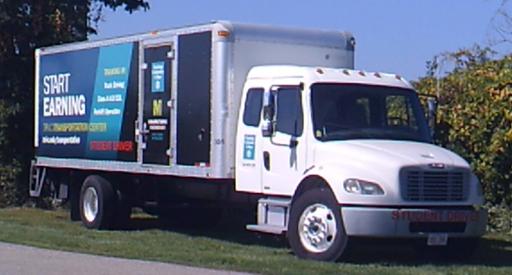 This course is geared towards helping existing CDL holders with an automatic transmission restriction on their license to be trained in a manual shift truck in order to prepare for the CDL state test in a manual shift vehicle. Students who successfully pass the CDL state test in a manual shift vehicle can have the automatic restriction taken off their CDL Licenses.

This program is licensed by the Ohio Department of Public Safety as a CDL Driver Training School. Classes held at the Truck Driving Academy located at the Heritage Business Park in Euclid, Ohio.
**Please be advised there is no video/voice recording of training sessions allowed.
Features:
Industry related equipment
Extremely small classes

Course Outline:
40 Hoursof instruction for current Ohio CDL holders only that is a combination of skills training (maneuverability) and road training.
Program Admission Requirements:
You must be at least 18 years of age
You must possess a valid Ohio CDL-A or CDL-B
You must pass a DOT Physical/Drug Screen
You must obtain a new CDL Learner's Permit for full CDL test.
CDL state test will be in the box truck.

Cost of the CDL-A Program is $1500.00 plus $200 non-refundable registration fee and includes:
DOT Physical and Drug Screen
CDL Test
CDL License upon passing State testing