Take Our Physical Fitness Quiz
See if you're physically fit enough to enter the Fire Training Academy.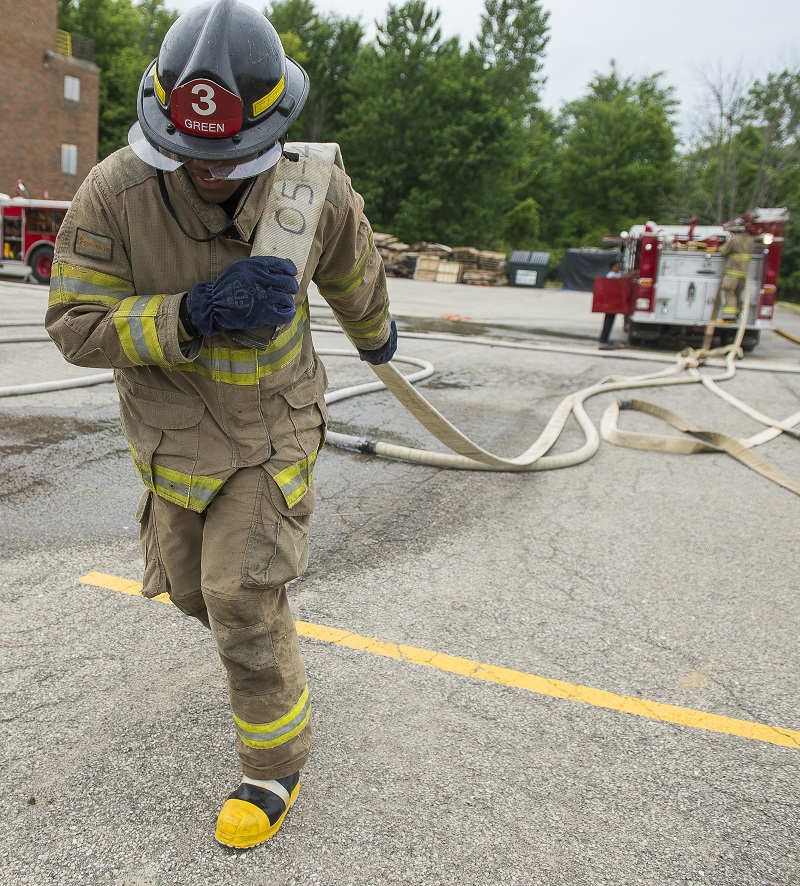 To enter the Fire Training Academy, you must successfully complete the physical agility test in seven minutes or less.
TASK 1: Stair Climb with High Rise Pack


Carry a 50-pound high-rise standpipe pack (two 50-foot sections of 1½-inch hose) to the third floor of the fire tower. Deposit the hose in the designated location.

TASK 2: Hose Hoist (2x)


From a third-story window, using hand-over-hand motion, hoist a 50-foot roll of 2½-inch hose (about 50 pounds) connected by 5/8-inch rope.

TASK 3: Forcible Entry


Drive a steel beam five feet using the Keiser FORCE Machine and a nine-pound hammer.

TASK 4: Hose Advance


Pick up the nozzle and move a 1¾-inch charged hose line 75 feet straight forward.

TASK 5: Victim Rescue


Drag a 175-pound rescue mannequin a distance of 100 feet.
Quiz takes just 3 minutes to complete!