Become a Dispatcher in Just 12 Weeks
New! Complete our Dispatch Communications course at the Brunswick University Center.
Considering a new career as a dispatcher? Tri-C® can provide you with the skills and training you need in police, fire and emergency medical dispatching.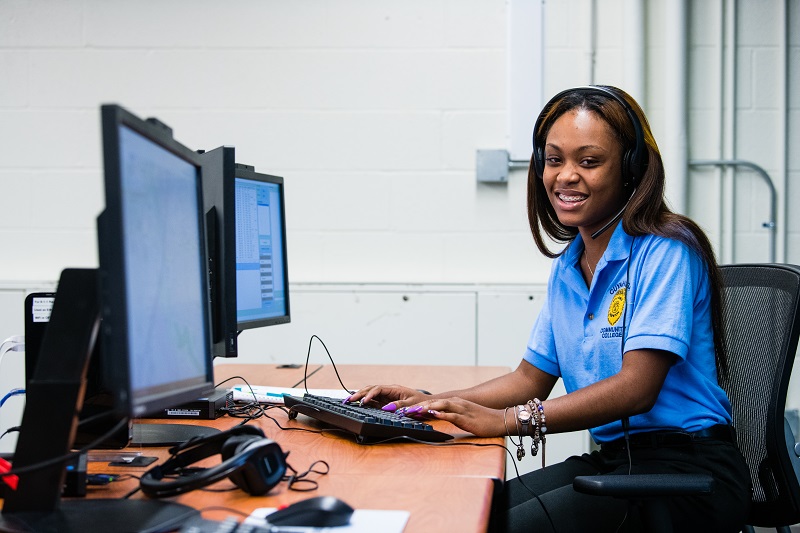 Course Features

Single and multiple simulated calls with scenarios in law, fire and EMS using dispatch software

Map-reading exercises

Keyboarding; listening and responding to actual calls

Skill-building exercises using computer-aided dispatch (CAD)

Emergency medical dispatch training

Skills assessment to prepare for dispatcher civil service exam

Specialty training in Alert, Lockdown, Inform, Counter, Evacuate (A.L.I.C.E.)

Incident Command System training with FEMA ICS 100
Dispatch Communications at Brunswick (CRN 32116)
Jan. 18 – April 2 (Orientation Jan. 11; no class Jan. 20)

Saturdays and Sundays, 8 a.m. – 5 p.m.*

Finals week: March 28-29

Application deadline is Jan. 6.
*Brunswick class will join evening activities March 30-April 2 at the KeyBank Public Safety Training Center on the Western Campus.
**Program cost includes class uniform shirt, textbook, class materials and certification test fee and is subject to change without notice.