Broadcast Sports and Live Event Production Pilot Program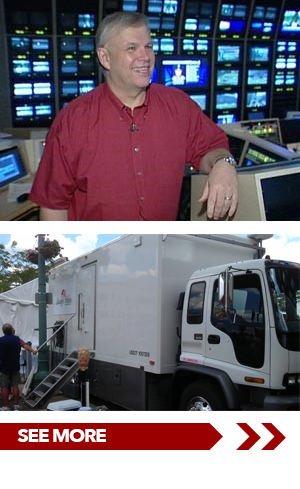 Description:
The Sports and Live-Event Production Pilot program is designed to give enrolled students hands-on technical training and knowledge needed for acquiring entry-level positions in the broadcast sports and live-event or A/V industry. The hands-on training will be conducted using Image Video Teleproduction's HD 30' remote production truck and a smaller remote (flypack) set up.
What makes this program unique is learning from Pat Murray who has 40 years in the broadcast industry, particularly sports, and recently retired from WKYC-TV as the Director of Baseball Operations. Pat will be the lead instructor for the workshops and direct the games. 
The pilot program will begin September 11, 2017 and meet once a week over a span of eight months to expose students to broadcasting a variety of sporting and live-events.
The location of the workshops will vary but transportation will be provided from the Metro Campus.  Because of the nature of this program, enrollees must be capable of lifting 30 lbs., climb scaffolding or bleachers, stand for lengthy periods, and be flexible with their schedule.
Fee $790.00
---
Objective:
Upon satisfactory completion of this course, the student should be able to perform the following outcomes and supporting objectives:  
Discuss the pre-production and production process for recording a live-event.
Discuss the key crew positions and their duties in broadcasting a live-event.
Understand production etiquette and safety for recording live events
Understand the roles and skills need for live-event A/V support
Exposure to industry professionals
Understand and perform the duties of the following production crew positions:
Utility
Camera Operator
Audio
Technical Director
Video Replay
Character Generator Operator