Early Childhood Education Program

Area of Study: Early Childhood Education
Degree/Certificate: Associate of Applied Science degree in Early Childhood Education
About Early Childhood Education at Tri-C:
Early Childhood Education is an accredited associate of applied science degree program. Students gain an in-depth understanding of developmental characteristics of children from infancy through age 5, and effectively work with co-workers, families, and the community.
Curriculum:
The curriculum covers strategies for implementing and evaluating early childhood programs. Students participate in class discussions, interactive learning, laboratory, and clinical experiences. Students enrolled in this program are required to complete 30 volunteer hours and 330 hours of supervised practicum experience.
College and Career Pathway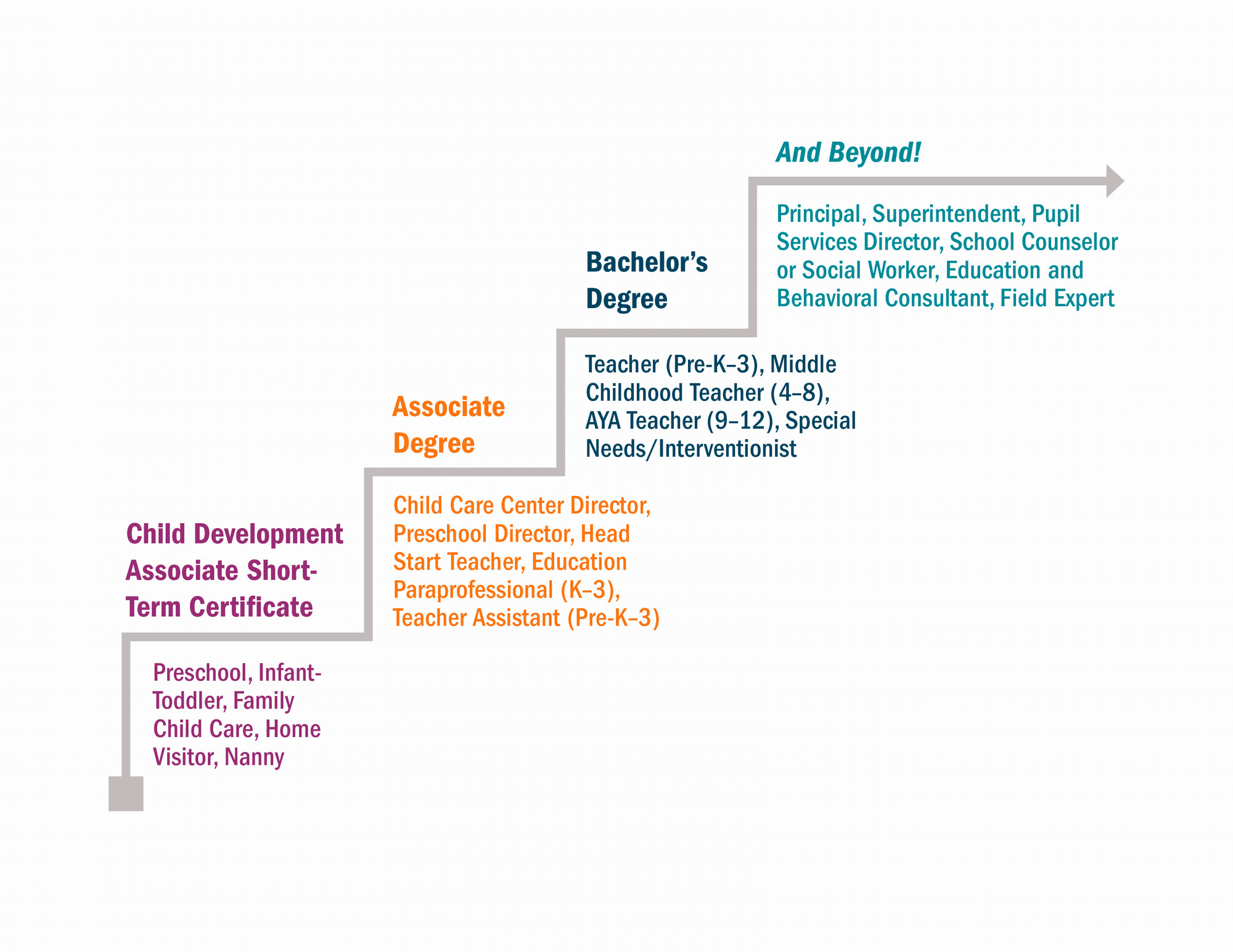 Career & Job Outlook
Do you know what it's like to work in this field or what the salary range might be? Get more information.
Career and Job Resources
Learn more about the Early Childhood Education Program at Tri-C