Google IT Support Professional Certificate
Launch a New Career in IT Today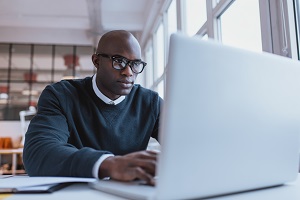 Cuyahoga Community College (Tri-C®) is offering the Google IT Support Professional Certificate, an industry-driven credential designed to meet the high demand for qualified IT professionals. This noncredit certificate program takes four months or less to complete.
Benefits
Rigorous, five-course certificate program developed by Google.
Prepares students for entry-level IT support jobs.
Job-ready skills and career support resources provided.
Fast flexible learning that fits your schedule.
Features
The Google IT Certificate program is offered 100% online OR as a hybrid course in partnership with the Tri-C Access Centers.
Both options include an online learning experience featuring a dynamic mix of video lectures, quizzes and hands-on labs.
The online course includes 1.5-hour sessions twice a week with an online instructor.
The hybrid course at an Access Center meets 1.5-hour sessions twice a week in-person with an instructor.
The certificate can be completed in four months or less.
Financial support is available.
Courses
Technical Support Fundamentals
The Bits and Bytes of Computer Networking
Operating Systems and You: Becoming a Power User
Systems Administration and IT Infrastructure Services
IT Security: Defense Against the Digital Dark Arts
Upcoming Sessions
Online course in partnership with the Tri-C Access Centers
June 12, 2023 - Oct. 11, 2023
Mondays and Wednesdays | 5:30-7 p.m.
Location: Online
Registration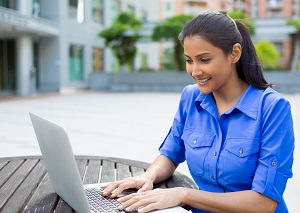 CRN: 41118
Cost: $300
Contact the Enrollment Center and press option 1
216-987-6000