Blockchain Technology
Start a New Career as a Blockchain Developer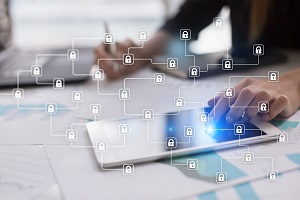 A blockchain embeds records in digital code and stores them in transparent, shared databases to protect them from deletion, tampering and revision. 
Check out the article about Blockchain in the Tri-C Times Magazine.
Blockchain Noncredit Courses
Blockchain: Unlocking the Power and Potential
Blockchain is an emerging technology that can vastly improve banking, supply chain,and other transaction networks, and can create new opportunities for innovation. Blockchain technology provides the basis for a dynamic, shared ledger that can save time when recording transactions between parties, remove costs associated with intermediaries, and reduce risks of fraud and tampering.
Course/Program Outcomes
Blockchain Fundamentals and essentials.

Understand blockchain technology and how it can solve business problems.

Learn the basics of developing applications with chain code.

Identify key use cases across industries.

Identify which business challenges qualify as potential blockchain projects.

Practice translating pain points to potential use cases for blockchain.

To demonstrate using a real interactive blockchain.
Blockchain Video