Bill Hartzell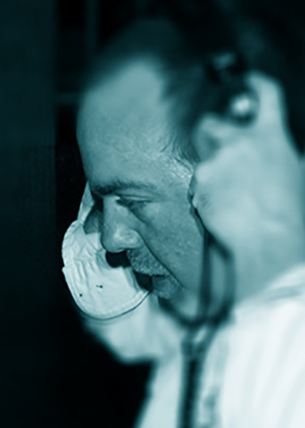 Bill Hartzell is an assistant professor of recording arts and technology at Cuyahoga Community College (Tri-C). As a member of the faculty since 2002, Hartzell is an Avid-certified Pro Tools instructor and has designed and/or taught a wide range of recording and music technology courses including: Sound Recording & Design (RAT1100), Digital Audio Theory (RAT 1530), Digital Audio Mixing (RAT 2330), Location Recording (RAT 2341), MIDI I & 2 (MUS 1130 & 1140), Music Business (MUS 1110), Introduction to Recording (RAT 1300), Survey of the Recording Industry (RAT 1010), Critical Listening (MUS 1230) and Recording Arts & Tech Capstone (RAT2990).
A specialist in location recording of classical music, Hartzell's professional work has been featured on radio stations throughout the US and Canada. He has recorded projects featuring members of all of the major classical music ensembles in the Northeast Ohio area including the Cleveland Orchestra, the Akron Symphony, Apollo's Fire, the Youngstown Symphony Orchestra, the Cleveland Jazz Orchestra, Factory Seconds and Elysian Trio.
As the supervisor of the recording studio at the Baldwin Wallace University Conservatory of Music, Hartzell oversees the recording of 200+ concerts and events each school year. Hartzell received his B.S. in psychology and guitar performance at Valparaiso University and his M.M. in music technology at New York University. In his spare time, Hartzell writes electronic music under the pseudonym SoundSavant, which can be found at http://www.soundsavant.com.