Help Is Here (HIH) Online Suicide Awareness Training
Thank you for taking time to learn about suicide awareness and prevention. This online training, created by the College-wide Help Is Here Faculty Team, will help you gain tools to: build awareness of risk factors, warning signs, and symptoms; learn how to approach folks of concern; and have a list of helpful resources and hotlines, textlines, and online chatlines. We thank you for taking a stand to help prevent suicide and hope you spread the word to others! To enroll in the online training:

1. Go to TEC and search for "Help Is Here: Suicide Awareness Training"
2. Select the online training, then click "Launch"
3. Complete all of the training components, including the Assessment in Step 5, noting any questions you still may have. You will receive an answer. Training rosters and Q&A are updated monthly.
Part 1: Suicide Awareness Training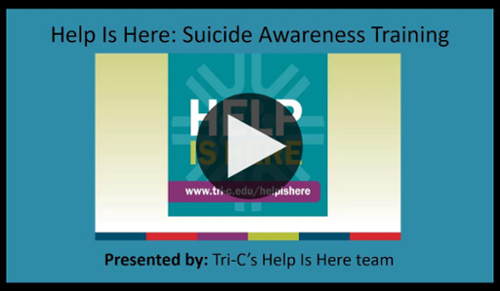 Video: Watch to Complete Part 1
Warning: The following video contains sensitive material regarding suicide and depression. This may be upsetting to some viewers. The point of this video is to highlight resilience and the importance of second chances.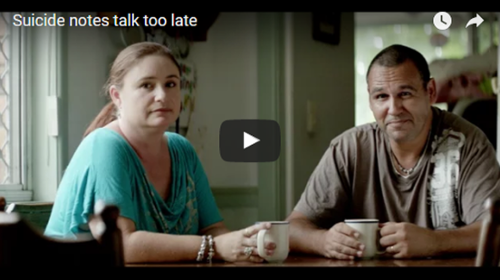 Part 2: Suicide Awareness Training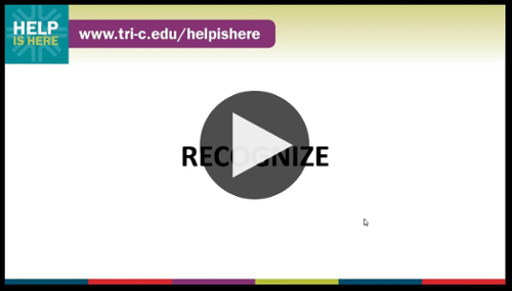 Part 3: Suicide Awareness Training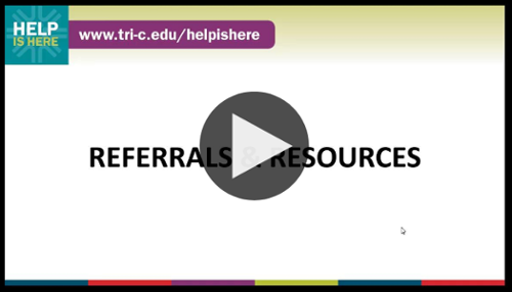 Part 4:
Part 5:
Part 6:
Once all steps above are completed, log into TEC. Under "Learning", click "View your Transcript". Select the "Mark Complete" button next to "Help Is Here: Suicide Awareness Training" to receive credit. Credits for this training are updated at the end of each month.