Ultra Base Navigation

In January of 2020, Tri-C implemented Blackboard's Ultra Base Navigation.
Over the Summer 2019 term, faculty and students logged in to Tri-C's Blackboard from a mobile device 42% of the time, continuing a growing trend. The previous Blackboard Learn navigation did not adjust to various devices well, making Blackboard course sites clunky and difficult to navigate for mobile users. Making Blackboard mobile-friendly is imperative to increasing access to the content that you provide for your students.
Because of its modern, responsive design, Ultra Base Navigation looks and functions similarly on various devices--from desktops and notebooks to tablets and mobile phones. Ultra Base Navigation also mirrors the look and feel of Blackboard's Mobile App.  The more consistent the students' experience is in Blackboard, the greater their success. We are happy to make this move forward to support our students and faculty.

Blackboard Ultra Base Navigation Show & Tell Session
This session is a live recorded WebEx webinar.

Ultra Base Navigation Icon Key
Below is the Ultra Base Navigation Icon Key with a brief description of each link.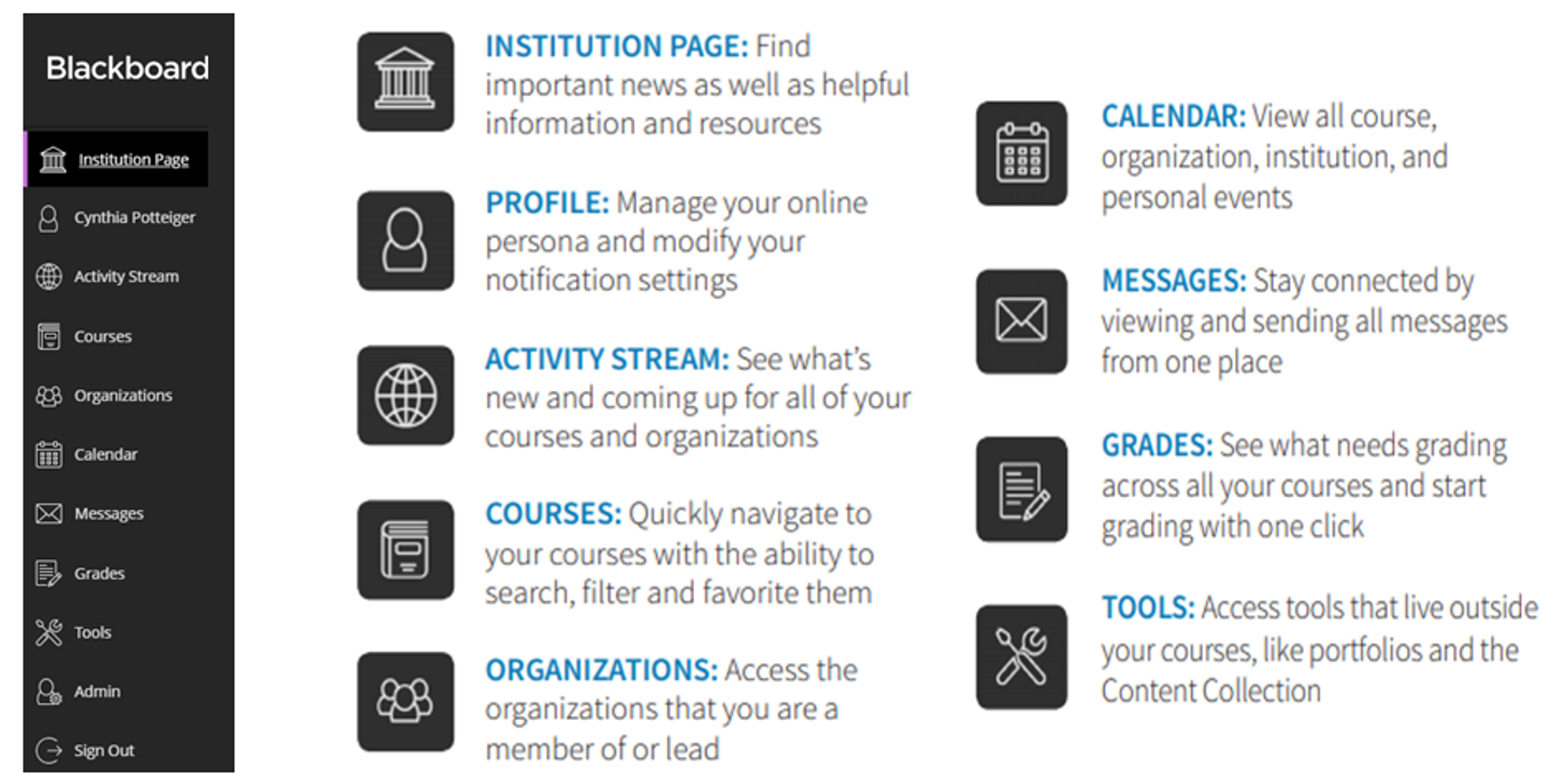 Ultra Base Navigation Demo Videos