YWCA of Cleveland Honors Two Tri-C Leaders
Diana Del Rosario, Magda Gomez receive Women of Professional Excellence Awards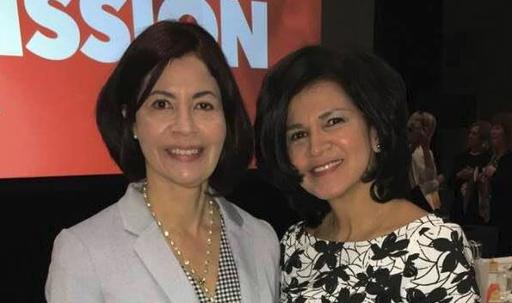 The YWCA of Greater Cleveland recently awarded Women of Professional Excellence Awards to Diana Del Rosario and Magda Gomez of Cuyahoga Community College (Tri-C®).
The award recognizes the contributions of exceptional women who serve as leaders within their organizations. The program has honored more than 1,500 leaders since its inception four decades ago.
Del Rosario is Tri-C's associate vice president of collegewide accreditation and health care initiatives. The trusted mentor guides students and young professionals seeking career advancement and has developed educational programs supporting the region's growing Hispanic population.
Gomez is the College's director of diversity and inclusion. Since last fall, she has been heavily involved with the Bienvenidos a Cleveland project to help Puerto Rican families relocating to Northeast Ohio following Hurricane Maria.
Del Rosario and Gomez were honored during the YWCA's Women of Achievement Luncheon at the end of April.
May 04, 2018
John Horton, 216-987-4281 john.horton@tri-c.edu