Workforce Connect Selects Tri-C to Lead Healthcare Sector Workforce Development Partnership
Partnership will support local workforce development and employer access to talent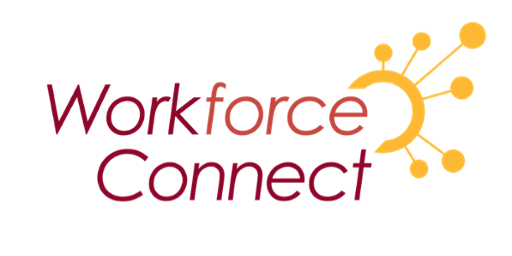 The Cuyahoga County Workforce Funders Group, a public-private partnership that unveiled a $2.5 million commitment in 2018 to support workforce system realignment, today announced that Cuyahoga Community College (Tri-C®) will be the lead Workforce Connect intermediary for the healthcare sector.
Tri-C will develop and implement a sector partnership, which will provide employers with a deep pool of skilled labor and create additional opportunities for local residents to pursue careers with family-sustaining wages in healthcare. The initial focus of the partnership will be on talent development to support hospital systems.
Workforce Connect worked closely with key healthcare providers in the region during the selection process to consider the specific nuances of this sector and ensure provider participation in the partnership. This initial engagement group included the Cleveland Clinic, University Hospitals, The MetroHealth System and the Veterans Health Administration. As a first priority, Tri-C will conduct a search for a dedicated staff person with strong facilitation skills to manage the employer partnership.
"Based on our research and analysis and engagement with local stakeholders, Tri-C emerged as clearly the best choice to serve in the healthcare intermediary role, given it is a well-established educational institution with the appropriate resources, infrastructure and access to potential employees," said Deborah Vesy, chair of the Workforce Funders Group and president and CEO of the Deaconess Foundation. "We believe there is great opportunity for many more residents of Cuyahoga County to establish careers in the healthcare sector and this is the right partnership to facilitate that progress over the next three years."
"Cuyahoga County is recognized regionally, nationally and internationally as being a hub for world-class healthcare," said Alex Johnson, president of Tri-C. "That level of exceptional care begins with the skilled workers who devote themselves to the well-being of their patients. We have the opportunity to build on that reputation of excellence with our partners in Workforce Connect while providing Northeast Ohio residents a clear path to family-sustaining careers in healthcare."
The Workforce Connect Healthcare Sector Partnership with Tri-C is the second sector partnership. The first was announced in December 2018, with MAGNET and the Greater Cleveland Partnership being selected to implement the manufacturing sector partnership. The best practices and learnings from manufacturing will be shared with healthcare in order to enhance its success. The Workforce Funders Group expects to announce the third sector intermediary, for information technology, in 2020.  
Workforce Connect is based on successful sector intermediary models implemented in other major U.S. metro areas. A designated organization, or sector intermediary, brings together businesses of all sizes in a specific industry to identify talent needs and then works with those businesses, workforce development boards, job development providers, educational institutions and social service providers, among other organizations to develop short- and long-term solutions. As a result, employers have a well-developed pipeline of qualified and skilled talent and job seekers understand how they can continue to move forward in their careers.
"As Ohio's second-largest employer, Cleveland Clinic knows the importance of developing, attracting and retaining healthcare talent," said Linda McHugh, chief human resources officer at Cleveland Clinic. "We look forward to working with Workforce Connect and Tri-C to develop a program that grows our talent pool and creates economic opportunity for local families."
"University Hospitals is very pleased to work with Tri-C and the other partners on this important workforce development program," said Kim Shelnick, vice president of talent acquisition at University Hospitals. "Together, we can make a difference for patients, providers, and workers and their families."
"We look forward to working with Tri-C and the other partners to create additional healthcare opportunities for local families," said Alan Nevel, senior vice president, chief diversity and human resources officer at MetroHealth Systems. "We believe this partnership can be a critical component in enhancing the diversity of the local healthcare talent pool, which will create economic opportunity for many more of our local citizens."
In September 2018, Cuyahoga County approved up to $1 million for Workforce Connect over the next three years. That is supplemented by a combined commitment of up to $1.5 million from additional members of the Cuyahoga County Workforce Funders Group, which includes the City of Cleveland, Cleveland Foundation, Deaconess Foundation, Fund for Our Economic Future, Greater Cleveland Partnership, The George Gund Foundation, Cleveland/Cuyahoga County Workforce Development Board, Team NEO and United Way of Greater Cleveland.
September 25, 2019
John Horton, 216-987-4281 john.horton@tri-c.edu