'With Faith and Fury' Staged at Tri-C Metro Campus
College production set for seven performances April 6-14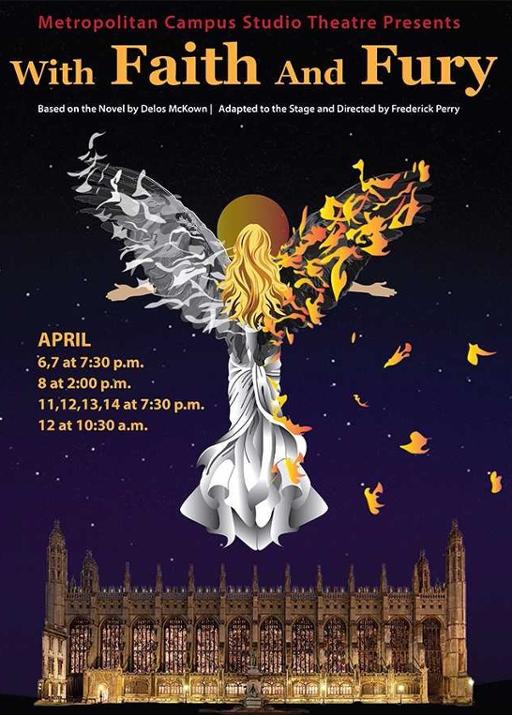 The struggle between divine authority and the human spirit will play out onstage as students from Cuyahoga Community College (Tri-C®) present With Faith and Fury at Metropolitan Campus.
Seven performances of the play based on the novel by Delos McKown will take place April 6-14 at the Metropolitan Campus Student Theatre, located at 2900 Community College Ave. in Cleveland.
Set at a rural university, With Faith and Fury tells the story of a charismatic philosophy professor who has renounced all gods and makes a practice of publicly exposing the fraudulent nature of religions.
The professor battles with a group of religious fanatics, but the real struggle comes as he falls in love with one of his students and their relationship threatens to crack open a world of religious hypocrisy.
Performances will take place at 7:30 p.m. April 6-7 and April 11-14; 2 p.m. April 8; and 10:30 a.m. April 12.
Tickets are $10 for adults and $8 for seniors or students from schools other than Tri-C. (Admission is free for Tri-C students with a College ID.) Reduced rates are also available for groups of 10 or more. For tickets, call 216-987-4211 or visit www.trictickets.com.
Frederick Perry, a Tri-C theatre arts professor, adapted the novel to the stage and serves as director of the production.
March 27, 2018
John Horton, 216-906-1085 john.horton@tri-c.edu