Who Will Train Cleveland's Blockchain Professionals? The Answer Starts With Tri-C
Monique Umphrey visits the Ideastream studios to talk about building an IT workforce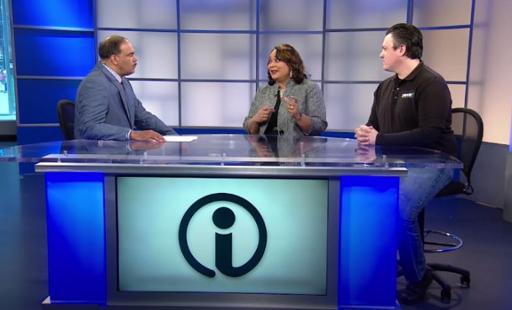 WANTED: 1,000 blockchain professionals working in Cleveland by the end of 2019. It's an ambitious goal that Cuyahoga Community College (Tri-C®) is working to help the region meet.
Tri-C's Monique Umphrey recently visited Ideastream to talk about training the IT workforce needed to make Northeast Ohio a blockchain hub. The College has joined with Case Western Reserve University, Cleveland State University and other institutions on the effort.
"This is a heavy lift," said Umphrey, vice president of workforce innovation and College-wide dean of IT. "When we threw that moonshot out there, we understood that was a huge net gain for us in software developers, specifically blockchain developers."
Umphrey told Ideas host Rick Jackson that the goal is to use education to "widen the path of talent" to step into high-tech jobs. She noted the ongoing collaboration with businesses on the project.
Ian Schwarber, co-founder and chief strategy officer at DriveIT, joined Umphrey on the show. Their discussion followed a Blockland Cleveland conference examining how to position Cleveland as a leader in the field.
The show featuring Umphrey and Schwarber aired Dec. 6. It is also available online.
December 11, 2018
John Horton, 216-987-4281 john.horton@tri-c.edu