Using Sociology to Examine Issues Behind Today's Social Tensions
Tri-C instructors Michael Flatt and Monica Starks appear on WKYC's 'We The People'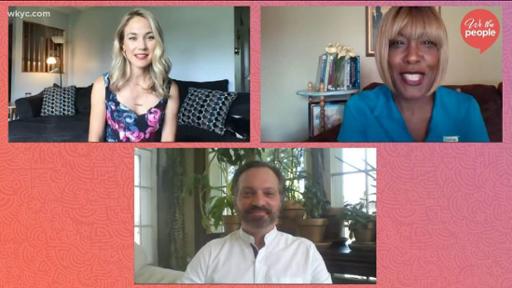 Prejudice. Discrimination. White privilege. The terms come up frequently these days in what can easily turn into emotionally charged discussions revolving around the topic of social justice. 
So how can one start a productive conversation on the issue? For ideas, We The People on WKYC/Channel 3 turned to Cuyahoga Community College (Tri-C®) sociology instructors Michael Flatt and Monica Starks. 
The two spoke with WKYC's Alexa Lee during the Aug. 14 show. 
Starks emphasized how sociology embraces the concept of viewing a situation from a different perspective: "Thinking like a sociologist really gives us an opportunity to step outside of ourselves and open our eyes to other things," she told Lee. 
Flatt talked about how groups can shape our belief systems in invisible ways. He also explained how hot-button terms such as "prejudice" and "white privilege" can be misunderstood between different groups. 
"We don't share common definitions with how these are being used, which is what causes offense," he said. 
Click here to view the full segment.
August 18, 2020
John Horton, 216-987-4281 john.horton@tri-c.edu