Understanding the Benefits and Risks of Commercial Drone Use
Tri-C Police Chief Clayton Harris says drones can be helpful to many industries, but only when flown safely and lawfully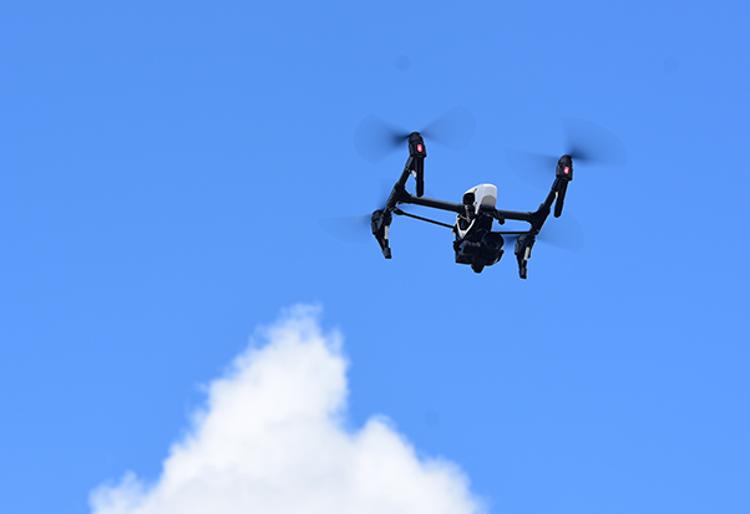 Unmanned aerial vehicles (UAVs), more commonly called drones, are finding increased use in a wide range of industries. You can find drones flying over virtually any job site that can benefit from a bird's-eye view — including construction projects, insurance inspections and agricultural observations.

But it's not as simple as purchasing a drone and letting it fly. Clayton Harris, Cuyahoga Community College's police chief and vice president and dean of the College's Public Safety Center of Excellence, cautions that there are rules to follow when operating a drone in commercial applications.

Harris recently spoke with Smart Business Cleveland about how businesses can smartly, safely and lawfully operate drones. It starts with consulting the Federal Aviation Administration's Small Unmanned Aircraft Regulations.

"There are separate rules for pilots flying drones for business and those flying for fun," Harris told Smart Business. "Operators can incur significant penalties for failing to register certain UAVs or for operating a drone in restricted airspace, such as within a five-mile radius of an airport or flying over a stadium with a seating capacity of more than 30,000 during an event."

Harris said businesses looking to utilize drones should seek drone operators who are adequately trained in drone flight, as well as bonded and insured.

Visit the Smart Business Cleveland website to read the full article.
September 28, 2018
Erik Cassano, 216-987-3577 or erik.cassano@tri-c.edu