Two Plays on a Bench: Tri-C Stages 'The Duck Variations' and 'The Zoo Story'
Performances examining life and death set for Feb. 6-9 at Metropolitan Campus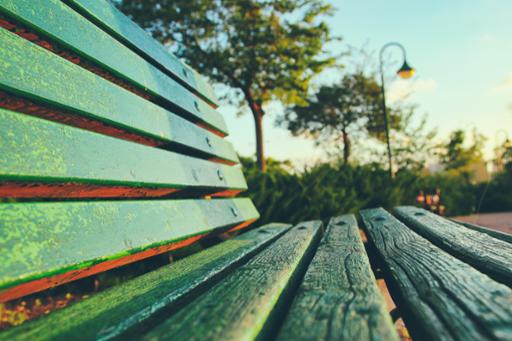 In their most basic form, one-act plays The Duck Variations and The Zoo Story can be summed up with just seven words: Two men meet on a park bench.
The encounters — which examine life and death on vastly different levels — will unfold onstage during back-to-back student productions Feb. 6-9 at the Metropolitan Campus of Cuyahoga Community College (Tri-C®).
The free performances will take place in the Fran and Jules Belkin Theatre at the Gill and Tommy LiPuma Center for Creative Arts, 2809 Woodland Ave. in Cleveland. 
The Duck Variations by playwright David Mamet involves a discussion between two elderly men watching ducks from a park bench. The sometimes awkward conversation about the activity on the pond reflects themes of human nature.
The Zoo Story by playwright Edward Albee brings together two strangers from different walks of life at a bench in New York's Central Park. Their interaction grows in intensity before coming to a violent conclusion.
The two plays are often presented together given their similar settings.
Showtimes for the dual presentation are 10:30 a.m. Thursday, Feb. 6; 7:30 p.m. Friday, Feb. 7, and Saturday, Feb. 8; and 2 p.m. Sunday, Feb. 9. Seating is on a first-come, first-served basis for each performance.
Visit www.tri-c.edu/theatrearts or call 216-987-0567 for more information.
January 21, 2020
John Horton, 216-987-4281 john.horton@tri-c.edu