Truck Driving: The On-Ramp to Employment
Tri-C's Ian Wilson speaks with Smart Business about job growth in product distribution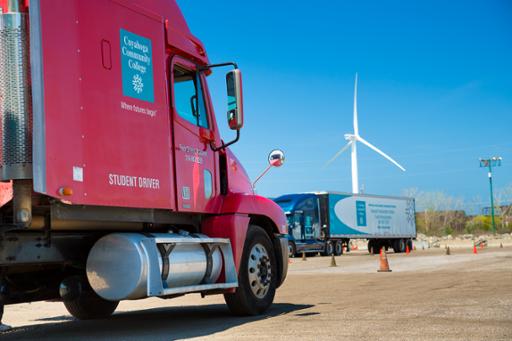 Looking for a job in a growing field? Then get ready to hit the road.
Demand for truck drivers and product distribution professionals continues to rise in Northeast Ohio, particularly given plans for Amazon fulfillment centers in Euclid and North Randall. The two locations will employ an estimated 3,000 people.
National employment trends in the field continue to accelerate, too.
Ian Wilson, director of the Transportation Center at Cuyahoga Community College, recently spoke with Smart Business about the career outlook in the industry. The story appears in the magazine's May issue.
Tri-C is in the midst of expanding programs and facilities to offer the first integrated transportation, supply chain, logistics and warehousing training facility in the region.
May 02, 2018
John Horton, 216-987-4281 john.horton@tri-c.edu