Triceratops to Face Sinclair in Regional Tournament
Top-seeded men's basketball team will open postseason Friday evening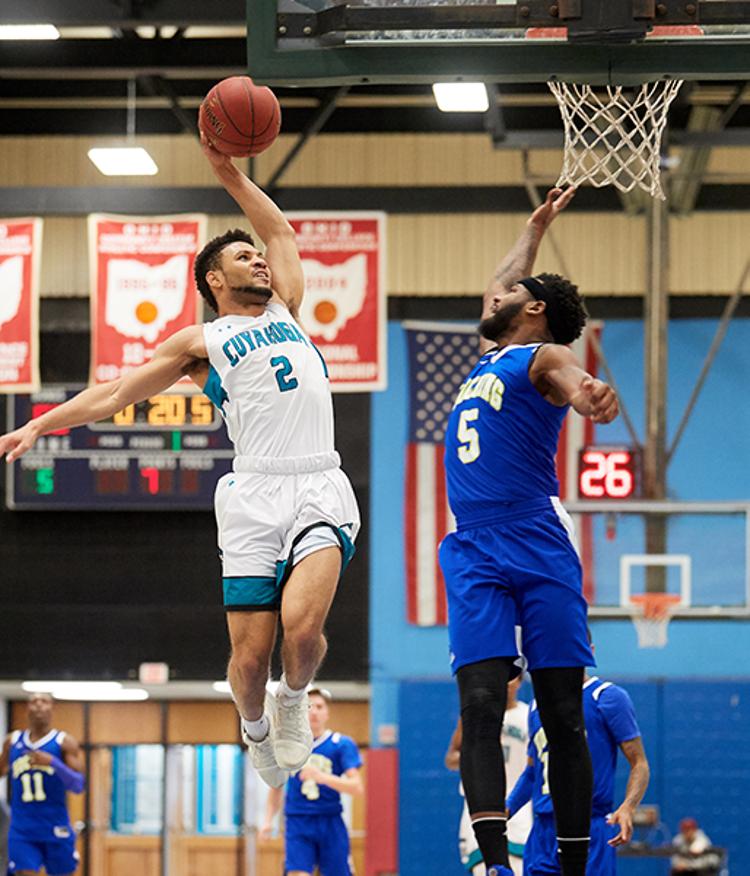 Tuesday night, the Tri-C Triceratops men's basketball team learned their opening-round postseason opponent. The Triceratops will face Sinclair Community College in the semifinals of the NJCAA Region XII Division II District 11 Tournament on Friday in Circleville, Ohio.

Fourth-seeded Sinclair defeated fifth-seeded Clark State Community College 99-74 in Tuesday's first-round game.

Tri-C (24-6, 14-2 in the OCCAC) is the OCCAC regular-season champion and the top seed in the conference tournament. It's the third straight season in which the Triceratops won or shared the conference regular-season title.

Tri-C will play Sinclair at 5 p.m. Friday, followed by the other semifinal, pitting second-seeded Edison State Community College against third-seeded Lakeland Community College. The winners of the semifinal games will meet Saturday at 3 p.m. in the regional tournament final.

The tournament champion will advance to the NJCAA Division II National Tournament, March 19-23 in Danville, Illinois.

A year ago, Tri-C won the regional tournament before falling to Arkansas State University Mid-South in the opening round of the NJCAA Division II National Tournament. Re-seeded in the tournament's consolation bracket, the Triceratops won three consecutive games, ultimately earning a seventh-place finish.
March 06, 2019
Erik Cassano, 216-987-3577 or erik.cassano@tri-c.edu