Triceratops On the Move in National XC Rankings
Tri-C rises to 11th in most recent poll; team now headed to national finals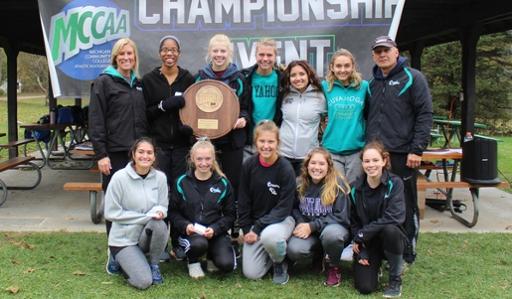 The Cuyahoga Community College (Tri-C®) women's cross country team moved up in the pack in the national rankings following its first NJCAA Region XII championship.
The Triceratops rose to 11th in the U.S. Track & Field and Cross Country Coaches Association poll released today. Tri-C had been ranked 17th in the two previous NJCAA Division I polls, which come out every two weeks.
The move followed the impressive showing last weekend at regionals, where Tri-C topped three other schools ranked among the Top 25 in the country. Five Triceratops runners earned all-regional honors at the race.
The championship performance earned the team a ticket to the national cross country finals, which will take place Nov. 9 in Albuquerque, New Mexico. Tri-C has qualified for nationals for 19 consecutive years.
October 30, 2019
John Horton, 216-987-4281 john.horton@tri-c.edu