Triceratops Field Notes: Tri-C Thrower Artis Sims Qualifies for Nationals
Sophomore earns way to championships in shot put and weight throw events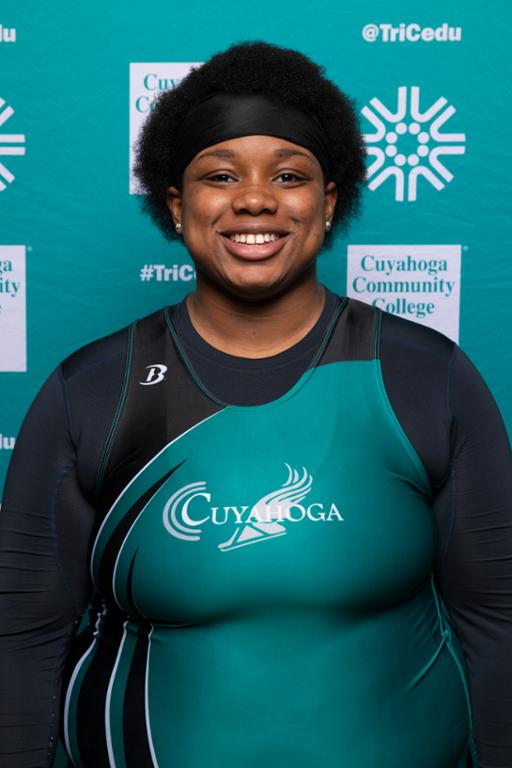 Shot put and weight throw heaves by Cuyahoga Community College (Tri-C®) thrower Artis Sims last weekend landed her in the NJCAA Indoor Track & Field Championships.
Sims qualified for nationals in both events during the Findlay Classic & Elite Throws Competition, held Jan. 25-26 at the Malcolm Athletic Center at the University of Findlay. She placed second in the weight throw open division at the meet.
The sophomore from Statham, Georgia, is working toward an Associate of Arts degree at Tri-C. She transferred to the College after a season at Charleston Southern University.
Sims was a first team all-state selection while competing in shot put and discus in Georgia.
For more information on the women's track team, visit www.tri-c.edu/athletics.
February 01, 2019
John Horton, 216-987-4281 john.horton@tri-c.edu