Triceratops Clinch OCCAC Men's Basketball Title
Saturday win coupled with Edison State loss earns Tri-C third straight conference crown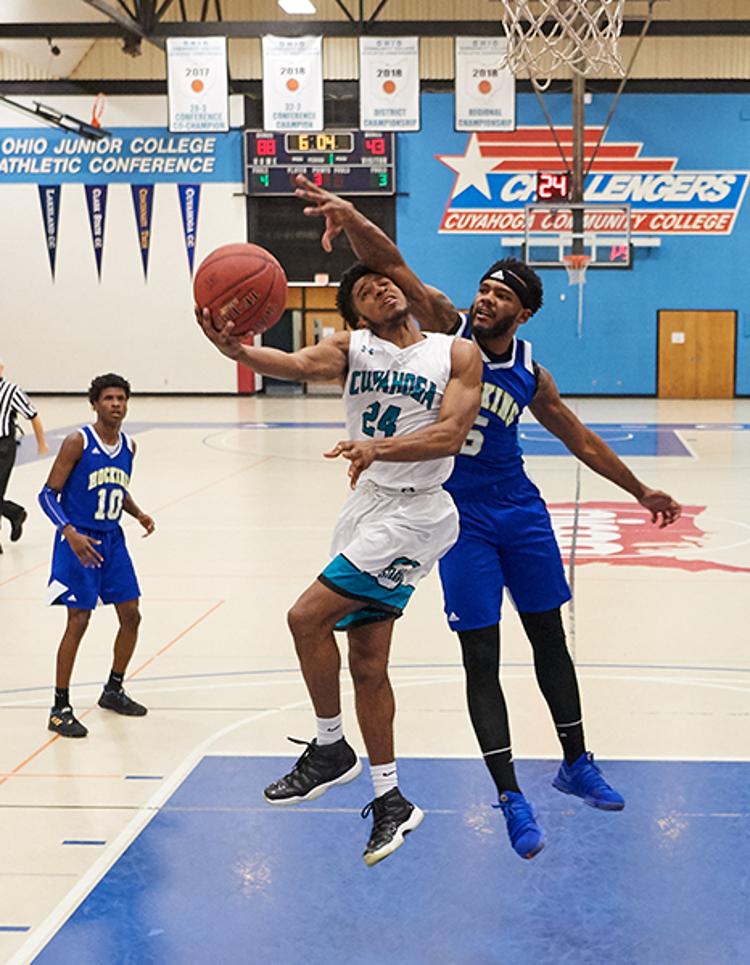 The sailing hasn't been nearly as smooth as last year, but the Tri-C Triceratops men's basketball team will continue its reign atop the Ohio Community College Athletic Conference.

Saturday's 56-36 win over Columbus State Community College, combined with Edison State Community College's 80-79 loss at Lakeland Community College, clinched the 2018-2019 OCCAC men's basketball regular season title for Tri-C.

It's the second straight outright title for Tri-C and third straight overall. Tri-C shared the 2016-2017 OCCAC title with Cincinnati State Community College.

Tri-C (23-5 overall; 13-1 in the OCCAC) has also clinched its third straight season of 20 or more wins and its third straight season of 10 or more conference wins. The Triceratops have been nationally ranked for much of the season, placing 17th in the most recent NJCAA Division II coaches' poll, released Feb. 20.

The team is led by sophomore James Anderson Jr. (16.1 points per game; 6.8 rebounds per game), redshirt sophomore Josawah Bradford (13.7 PPG; 6.5 RPG) and freshman James Graham (13.6 PPG; 6.8 RPG).

Tri-C has two regular season games remaining: a home game Wednesday vs. Sinclair Community College at 7 p.m. (rescheduled from Jan. 12) and Saturday at Edison State. Following the conclusion of the regular season, the Triceratops will begin OCCAC tournament play, with opponents and times to be announced.

All Tri-C men's basketball home games are played at the Metropolitan Campus Recreation Center. Admission is free.
February 25, 2019
Erik Cassano, 216-987-3577 or erik.cassano@tri-c.edu