Triceratops Basketball Player Selected as 'OCCAC Player of the Week'
Tyrek Battle-Holley leads lock-down defense that carries Tri-C to pair of victories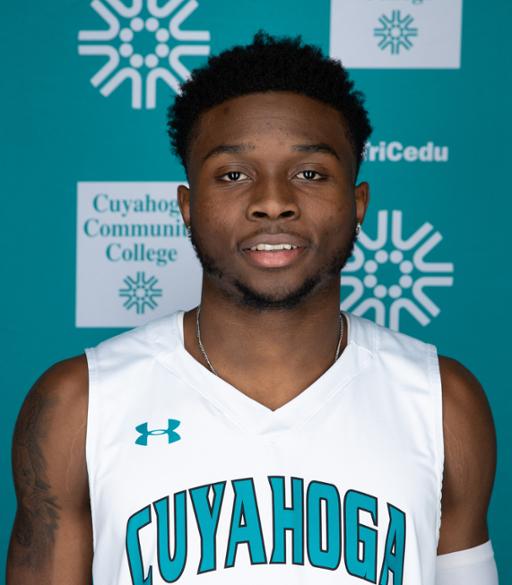 Cuyahoga Community College (Tri-C®) basketball player Tyrek Battle-Holley earned Division II Player of the Week honors from the Ohio Community College Athletic Conference for his performance Jan. 27-Feb. 2.
Anderson led a lock-down Triceratops defense that held two conference rivals — Terra State and Clark State — to a combined 99 points. Tri-C won both games to climb to fifth in the OCCAC standings.
The guard averaged 12.5 points in the two games. He also stuffed the stat sheet with 8.5 rebounds, 7.5 assists and four steals per game.
The sophomore from New Jersey is working toward an Associate of Arts degree at the College.
Tri-C is 13-8 overall following a three-game winning streak and 3-3 in the OCCAC. Seven conference games remain on the regular-season schedule, which ends Feb. 29.
The team plays its home games at Tri-C's Metropolitan Campus gymnasium, located at the corner of East 30th Street and Community College Avenue in Cleveland. Visit www.tri-c.edu/athletics for a full team schedule.
February 04, 2020
John Horton, 216-987-4281 john.horton@tri-c.edu