Triceratops Basketball Player Claims Second 'OCCAC Player of the Week' Award
James Graham honored after leading Tri-C to a pair of conference victories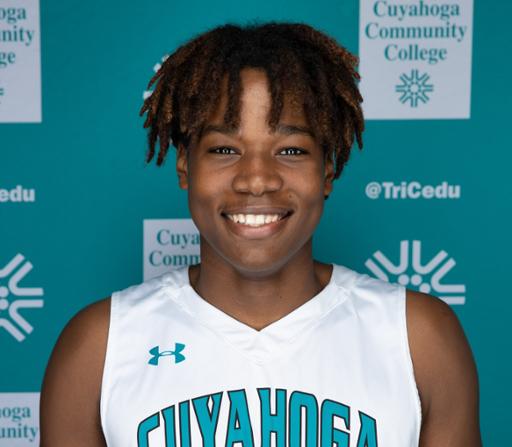 Cuyahoga Community College (Tri-C®) basketball player James Graham earned Division II Player of the Week honors from the Ohio Community College Athletic Conference for his performance Feb. 17-24.
Graham put up a pair of dominating performances while lifting the Triceratops to a pair of conference victories. The wing player averaged 20.5 points, 13.5 rebounds, four blocks and four assists in the wins.
This is Graham's second Player of the Week award this season. He ranks among the conference leaders in points, rebounds and blocks.
The sophomore from Owensboro, Kentucky, is working toward an Associate of Arts degree.
Tri-C has rolled off nine straight victories to improve to 19-8. The winning streak pulled the Triceratops in the national rankings, where they sit 23rd entering the final week of the regular season.
Visit www.tri-c.edu/athletics for more information on the team.
February 25, 2020
John Horton, 216-987-4281 john.horton@tri-c.edu