Tri-C's Vincent Briley Selected for German-American Cultural Exchange Program
'Wunderbar Together' aims to bring the nations closer together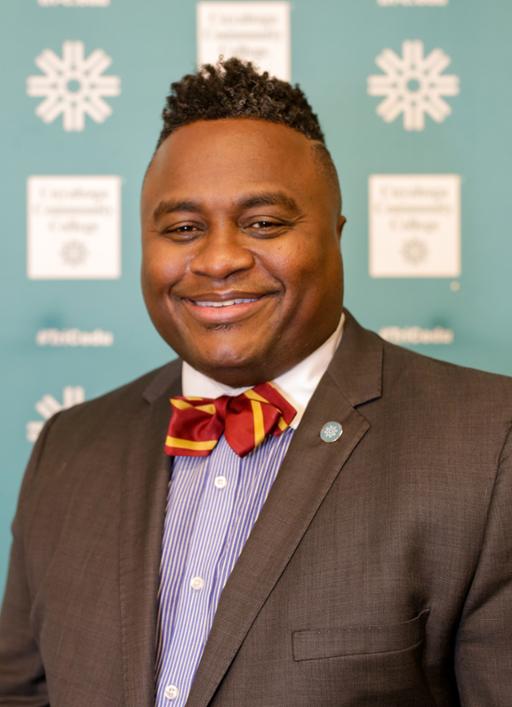 Vincent Briley of Cuyahoga Community College (Tri-C®) will be part of a cultural exchange program designed to strengthen the relationship between Germany and the United States.
The German-American Fulbright Commission selected Briley — assistant dean of academic affairs at Tri-C's Metropolitan Campus — to participate in the Wunderbar Together celebration. "Wunderbar" is the German word for wonderful.
In May, Briley will tour Midwest cities and meet with residents of German heritage to gain a broader understanding of their culture and discuss relations between the U.S. and Germany. The road trip in Volkswagen camper vans will wind through Wisconsin, Illinois, Indiana and Missouri.
Afterward, Briley will attend an international conference at the University of Arkansas called "Building Bridges: The Fulbright Legacy and the Future of International Exchange."
The Year of German-American Friendship, or the Deutschlandjahr, will take place through late 2019. Germany has used these celebrations over the years to highlight global relationships with different host countries.
The goal of the program is to explore common values between the two nations while bridging differences. The hope is to build partnerships essential to solving the world's most pressing challenges.
Roughly 50 million Americans claim German heritage, making it the largest ancestry group in the United States. Economically, Germany is the fourth-largest foreign employer in the U.S. The countries generated $171.6 billion in shared commerce in 2017.
April 22, 2019
John Horton, 216-987-4281 john.horton@tri-c.edu