Tri-C's Rick DeChant reflects on Fisher House fundraising campaign
$3 million raised to help construct out-of-town housing for families of ailing veterans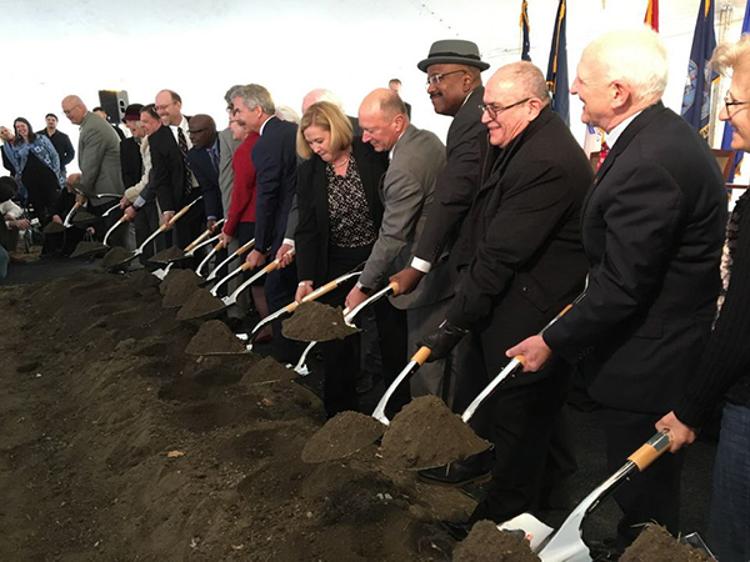 The Louis Stokes Cleveland VA Medical Center is presently the largest in the nation without a Fisher House nearby.

Thanks to the efforts of Cuyahoga Community College's Rick DeChant and others, that will no longer be the case. DeChant, Tri-C's Executive Director of Veterans Services and Programs, attended a groundbreaking ceremony Friday marking the start of construction on two Fisher House on East 105th St., two blocks north of the medical center.

Fisher Houses provide out-of-town lodging for families of veterans undergoing medical treatment at a VA facility. The pair of Fisher Houses in Cleveland will offer a total of 32 suites, available at no cost.

Donors from throughout the Cleveland area contributed $3.4 million in funds to the project, more than a quarter of the project's $12 million price tag.

DeChant, also the secretary/treasurer of the Greater Cleveland Fisher House fundraising campaign, reflected on the scale of the fundraising efforts in an article on Cleveland.com.

The houses could open by early 2019, adding to the national Fisher House network. Created by the nonprofit Fisher House Foundation in Maryland, the network includes 78 facilities around the country, including two operating houses in Ohio – one in Cincinnati and one in Dayton. There are presently three Ohio houses under construction – a second house in Dayton, in addition to the two Cleveland houses now being built.
March 26, 2018
Erik Cassano, 216-987-3577 or erik.cassano@tri-c.edu