Tri-C's Rick DeChant Receives 'Freedom Award'
Honor from American Nationalities Movement recognizes work with veterans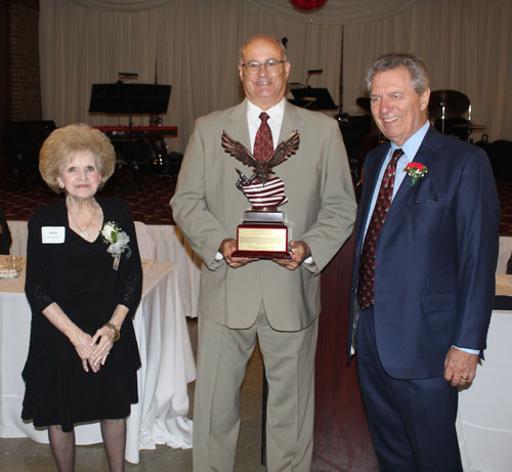 The American Nationalities Movement awarded a 2019 Freedom Award to Richard DeChant in recognition of his work with military families through the Veterans Initiative at Cuyahoga Community College (Tri-C®).
DeChant, who serves as executive director of the Veterans Initiative, said he was "humbled and flattered" to receive the award earlier this month from the Cleveland-based organization.
The American Nationalities Movement works to advance freedom and self-determination for the people of "captive nations" around the world. It seeks to unite all nationalities to overcome differences and work toward a common good.
The history of the organization dates to 1959, when Northeast Ohio leaders led efforts to pass a Congressional resolution condemning aggressive Soviet Union policies that placed captive nations under harsh communist regimes.
DeChant received his award during the group's annual Captive Nations Dinner event.
July 29, 2019
John Horton, 216-987-4281 john.horton@tri-c.edu