Tri-C's Renee Richard Honored for 'Raising The Bar'
College's legal counsel among 10 Northeast Ohio women recognized in national tour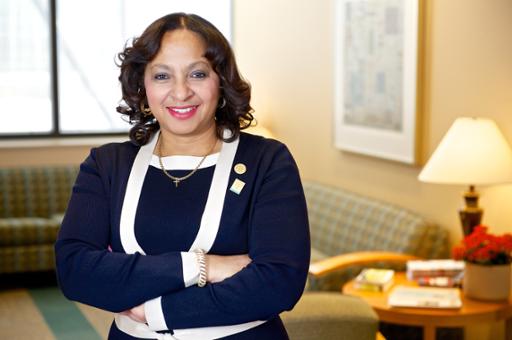 A national touring program empowering women to achieve and make a positive social impact is honoring Northeast Ohio leaders, including Renee Tramble Richard of Cuyahoga Community College (Tri-C®).
Richard is one of 10 women being honored at the Raising The Bar (RTB) Awards ceremony, which will take place Oct. 18 at Tri-C's Eastern Campus in Highland Hills.
She has served as vice president and general counsel at Tri-C since 2012, providing legal counsel and advice to every College department. Richard is a supporter of student scholarships, an adjunct faculty member and a professional mentor.
RTB TV Talk Show recently launched a yearlong tour with planned stops in cities such as Chicago, Los Angeles, Miami, New York and others. The initiative is endorsed by the International Association of Women.
October 04, 2018
John Horton, 216-987-4281 john.horton@tri-c.edu