Tri-C's Matthew Phillips Named to All-Ohio Academic Team
North Ridgeville resident one of nine honored from Cuyahoga Community College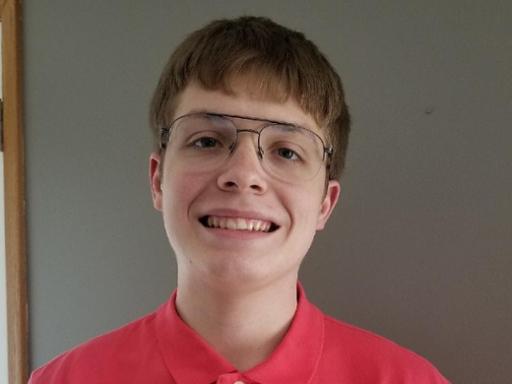 Matthew Phillips of North Ridgeville was one of nine students from Cuyahoga Community College (Tri-C®) named to the All-Ohio Community College Academic Team, which comprises top students at the state's two-year schools.
The All-Ohio Academic Team recognizes student excellence in academics, leadership and community service. Sixty-eight students from across the state were selected for this year's team on the basis of their outstanding records.
Tri-C had more students named All-Ohio than any other school.
Phillips, who received third-team honors, expects to earn an Associate of Arts degree from Tri-C this spring. While at the College, he focused his studies on history and business. He plans to double major in both subjects after transferring to Baldwin Wallace University in the fall.
His long-term plans include pursuing a master's degree and doctorate to eventually become a college professor.
He earned academic honors with his grades at Westshore Campus and became a member of the Phi Theta Kappa Honor Society. He balanced his academic work with a job at Target in North Olmsted.
Phillips joined the following Tri-C students — designated by campus — as All-Ohio:
Eastern Campus: Oktay Adatepe of Woodmere (third team) and Yudai Yamamoto of Woodmere (third team)
Metropolitan Campus: Jamillah Murdock of University Heights (third team), Andrea Searcy of Cleveland (third team) and Samantha Stauffer of North Olmsted (third team)
Western Campus: Macon Hoover of Brunswick (third team) and Shahzeb Malik of Strongsville (first team)
Westshore Campus: Joseph Dzingeleski of Lakewood (first team)
First-team honorees will receive $1,000 scholarships, while second-team members get $500 scholarships and third-team members $250. Team members are recognized by the state in April as part of Community College Month.
The All-Ohio Academic Team program is supported by the Ohio Association of Community Colleges, Phi Theta Kappa Honor Society and Honda of America Mfg. Inc.
April 06, 2020
Katie Ramunni, 216-987-4823 katie.ramunni@tri-c.edu