Tri-C's James Banks: A Witness to History
Professor emeritus remembers watching the Kent State shootings unfold on May 4, 1970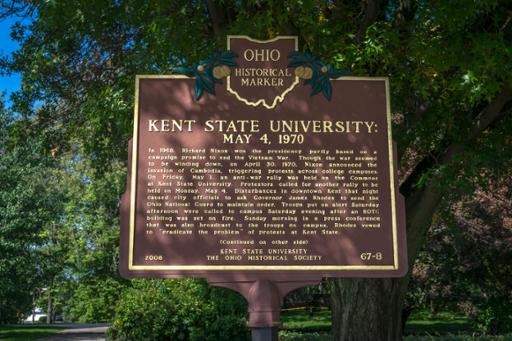 Some moments can't be forgotten.
Fifty years after the Kent State University shootings, James Banks remembers watching as members of the Ohio National Guard turned, kneeled and pointed their rifles at students gathered near Taylor Hall.
Four students died in the 13 seconds of gunfire that continue to echo through time. Nine were wounded.
"I saw the muzzle flashes. 'Oh, my god,'" Banks, a professor emeritus of history at Cuyahoga Community College (Tri-C®), told The Plain Dealer's Brian Albrecht for a story on the 50th anniversary of the shootings.
Banks and his wife, Paula, recently shared their memories of May 4, 1970, and the turbulent days leading up to the shootings. One of those killed ― Sandy Scheuer ― often babysat the couple's son.
At the time of the shootings, Banks was on leave from Tri-C to work on his doctorate at Kent State. He had been hired by the College in 1966 as one of the first faculty members at the new Western Campus in Parma.
Click here to read the full story on the Banks' memories of the May 4 shootings. The story appeared on the front page of the paper's Sunday edition.
May 04, 2020
John Horton, 216-987-4281 john.horton@tri-c.edu