Tri-C's Distinguished Alumni Award: Rachel Von Hendrix
Former College trustee experienced the power of a Tri-C education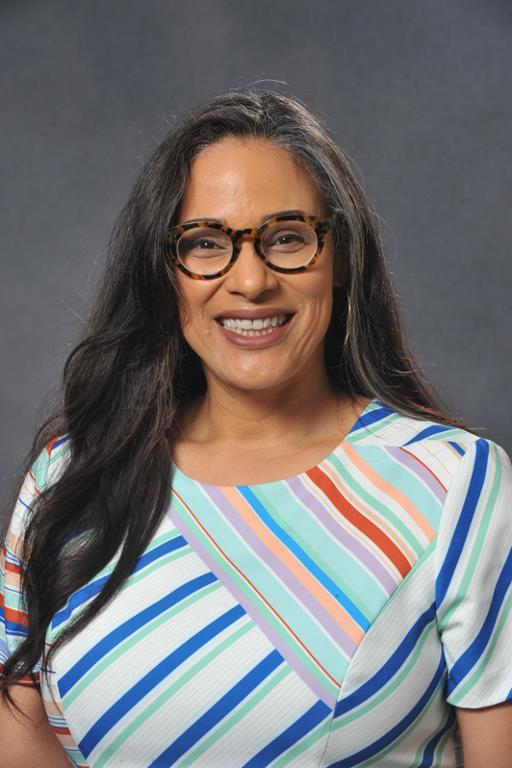 Two master's degrees from Kent State University add academic heft to the resume of Rachel Von Hendrix. Ditto for the bachelor's degree earned at the Myers School of Art at the University of Akron.
But she says none of that success — or the career that followed — would have been possible without Cuyahoga Community College (Tri-C®).
The high school dropout enrolled at Tri-C in 2006 and committed herself to education. Von Hendrix earned an Associate of Arts degree from the College to create a foundation that she then built upon.
In 2014, she returned to Tri-C after being appointed to the College's board of trustees by Gov. John Kasich. She served four years — a period that saw Von Hendrix emerge as a difference-making advocate for the College.
She ran in the Cleveland Marathon to raise money for Tri-C's Women in Transition (WIT) program, which works to empower women in transitional periods of their lives. Her Run for WIT campaign raised more than $26,000 over three years for scholarships for program grads.
The effort was personal for Von Hendrix, as her mother — Regina Levine — is among the thousands of women who have benefited from WIT since the program began more than four decades ago.
Von Hendrix moved to Tennessee last year to work for that state as an IT project manager. She continues to advocate for Tri-C and WIT.
July 29, 2019
John Horton, 216-987-4281 john.horton@tri-c.edu