Tri-C's Derrick A. Pledger Named Ohio's 2019 Adjunct Teacher of the Year
Instructor honored during Ohio Association of Two-Year Colleges annual conference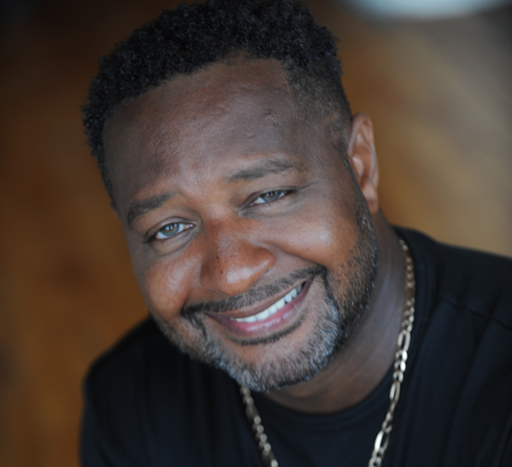 The Ohio Association of Two-Year Colleges (OATYC) presented its 2019 Adjunct Teacher of the Year Award to Derrick A. Pledger, a business and economics instructor at Cuyahoga Community College (Tri-C®).
The honor recognizes teachers who inspire students; use innovative approaches in the classroom; engage the community; and show leadership and a passion for professional development.
Pledger began teaching at Tri-C's Metropolitan Campus more than 20 years ago. His classes routinely fill given his reputation as a top educator, said Shunda Ware, associate dean of business, math and applied technologies at Tri-C. (Ware nominated Pledger for the award.)
"Dr. Pledger has a unique talent for bringing out the best in students by teaching them to find their own voices and accept their own learning styles," Ware wrote in her nomination. "This breeds confidence and supports persistence."
He has a knack for teaching students how to apply business concepts to their academic, personal and professional lives, Ware wrote. Pledger is involved with Tri-C's ThRIve program, which helps students launch their own business.
Pledger's lessons often reflect his philosophy of "turning obstacles into opportunities." He earned a GED before enrolling in college and building an academic resume that includes a doctorate in special education and organizational leadership.
Outside of the College, he is a consultant with numerous school districts and delivers motivational programs through his company, Advanced Concepts in Personal Development. The University Heights resident has also authored four books.
October 16, 2019
John Horton, 216-987-4281 john.horton@tri-c.edu