Tri-C's Dean of Public Safety Sees Policing at a Crossroads
Clayton Harris appears on 'The Sound of Ideas' to talk about police reform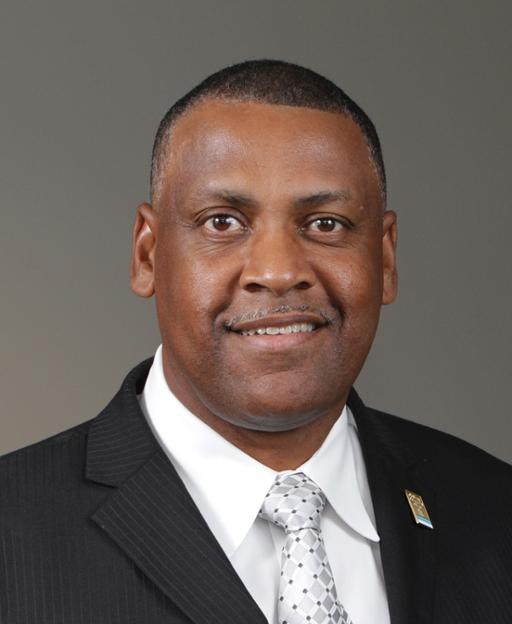 Escalating numbers of protesters continue to fill streets across the nation, their chants demanding an end to police brutality and changes to community policing following the death of George Floyd.
Clayton Harris, dean of public safety at Cuyahoga Community College (Tri-C®) and Tri-C's police chief, hears the calls for action. The power of the message, he said, promises to spark reform.
Harris spoke about the issue June 8 on The Sound of Ideas show on 90.3 FM/WCPN.
"I look forward to how we determine our level of reform and how we determine we're going to police our community in the future," Harris said on the show. "I believe we will all get together and make great decisions on how these things transpire."
He was joined during the segment by police Sgt. Vincent Montague, president of the Black Shield Police Association within the Cleveland Police Department. Both spoke of the need for more diverse perspectives in law enforcement.
Harris said he's concerned that "anti-police rhetoric" heard in the streets may prevent young African Americans from following in his footsteps and pursuing careers in public safety.
"We have to change that narrative, because there is still a high demand for people of color to be part of the solution and part of the agencies in their communities," Harris told Sound of Ideas host Mike McIntyre.
The College's Public Safety Center of Excellence — with help from a generous grant from the KeyBank Foundation — has increased its focus in recent years on recruiting underrepresented groups for careers as first responders.  
Click here to listen to the show featuring Harris.
June 09, 2020
John Horton, 216-987-4281 john.horton@tri-c.edu