Tri-C's Brock Begue Selected in 11th Round of MLB Draft
Milwaukee Brewers make Triceratops lefty the 343rd overall pick, and first Tri-C player drafted since 2011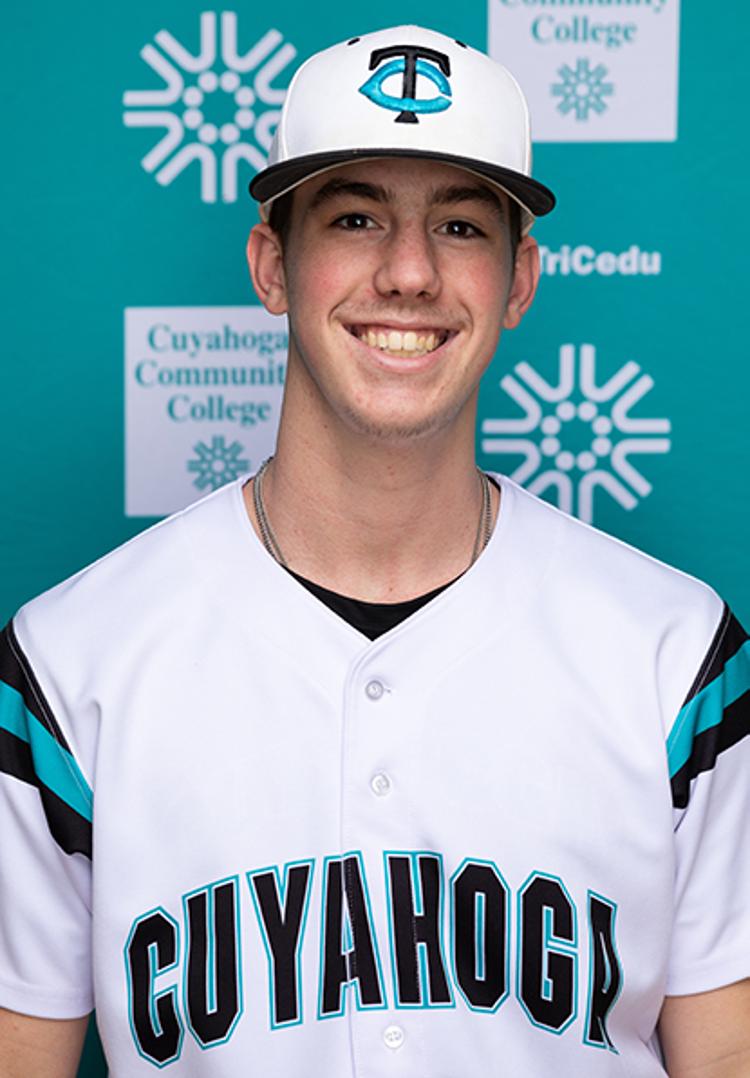 Brock Begue is officially a professional baseball player.

Wednesday afternoon, the Milwaukee Brewers selected the Triceratops' left-handed pitcher in the 11th round of the 2019 Major League Baseball First-Year Player Draft. Begue was the 26th player selected in the 11th round, 343rd overall.

Begue said he was "speechless" when he received the call from Milwaukee.

"It's been my dream since childhood to be a professional athlete," he said.

Begue was one of the top junior-college pitchers in the country over the past two seasons. As a freshman in 2018, he was named to the NJCAA Division II All-American third team, posting an 11-1 record with a 2.07 ERA and 94 strikeouts in 69.2 innings. In his just-completed sophomore season, Begue posted a 10-1 record with a 1.61 ERA and 130 strikeouts in 67 innings pitched.

To achieve his success on the diamond, Begue has had to overcome physical limitations stemming from a series of strokes and seizures suffered shortly after birth. He still experiences numbness on the right side of his body.

But the North Canton resident continued to hone his pitching talent — first at Stark County's Marlington High School, then at Tri-C.

"Tri-C has been a big part of getting me to this point," Begue said. "I improved my abilities while I was here, and they were also big as far as getting scouts out to see me pitch. My experience at Tri-C was great."

Triceratops head baseball coach Evan Agona credits Begue's own hard work.

"He's a phenomenal story, overcoming the circumstances he's had to, becoming an All-American, and now being drafted," Agona said. "He's just a tremendous kid — always did everything we asked him to do. He's quiet, but when he gets on the mound, he's a big-time competitor."

Begue's story of perseverance has already drawn national attention, with articles published by Yahoo Sports and the Milwaukee Journal Sentinel.

He is the 17th Tri-C player taken in the baseball draft, and the first since 2011. To date, only two have made it to the majors: Jeff Shaw and Darrin Chapin, both drafted in 1986.

Shaw is by far the most successful Tri-C baseball alum. The right-handed pitcher, selected first overall in the 1986 draft by the Indians, pitched in the big leagues from 1990 to 2001 for the Tribe, Expos, White Sox, Reds and Dodgers. A closer for most of his career, he finished with 203 career saves.

Chapin, also a right-handed pitcher, was selected by the Yankees in the sixth round in 1986. He appeared in four games for the Yankees and Phillies in 1991 and 1992.
June 06, 2019
Erik Cassano, 216-987 3577 or erik.cassano@tri-c.edu