Tri-C's 'Battle of the Literary Masters' Pits C.S. Lewis Against J.R.R. Tolkien
Scholarly debate on famed authors set for Oct. 10 at the Mandel Humanities Center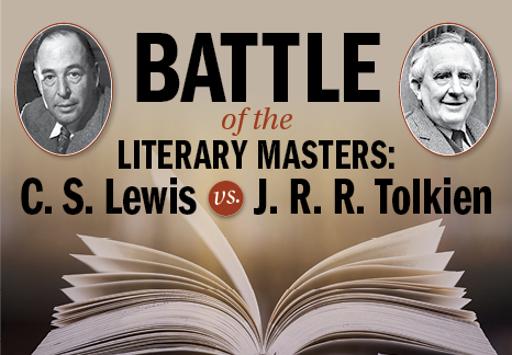 Let's get ready to rumble at Cuyahoga Community College (Tri-C®).
Battle of the Literary Masters: C.S. Lewis vs. J.R.R. Tolkien brings a lighthearted yet scholarly debate about the authors to the Jack, Joseph and Morton Mandel Humanities Center at Tri-C's Eastern Campus.
The free event takes place 6:30-8:30 p.m. Thursday, Oct. 10, in the Simon and Rose Mandel Theatre, located at 4250 Richmond Road in Highland Hills.
The intellectual bout features two academic heavyweights on the works of Lewis and Tolkien.
In one corner sits Michael Ward, a senior research fellow at the University of Oxford. He has been called "the foremost living Lewis scholar" by The Times Literary Supplement, Britain's premier literary journal.
In the other will be Holly Ordway, an English professor at Houston Baptist University. Her academic work focuses on Tolkien, and she is in the midst of writing Tolkien's Modern Reading: Middle-earth Beyond the Middle Ages.
The program is free, but registration is requested. Visit www.tri-c.edu/battleofthemasters to reserve a seat. Call 216-987-2361 for more information.
Tri-C opened the Mandel Humanities Center in 2015 to offer a unique liberal arts learning environment focused on cultivating the leaders of tomorrow in Northeast Ohio. It has become a national model for engagement in the humanities.
September 27, 2019
John Horton, 216-987-4281 john.horton@tri-c.edu