Tri-C's Andrea Searcy Named to All-Ohio Academic Team
Cleveland resident one of nine honored from Cuyahoga Community College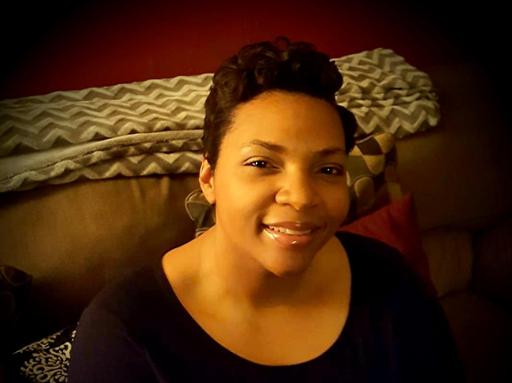 Andrea Searcy of Cleveland was one of nine students from Cuyahoga Community College (Tri-C®) named to the All-Ohio Community College Academic Team, which comprises top students at the state's two-year schools.
The All-Ohio Academic Team recognizes student excellence in academics, leadership and community service. Sixty-eight students from across the state were selected for this year's team on the basis of their outstanding records.
Tri-C had more students named All-Ohio than any other school.
Searcy, who received third-team honors, expects to earn an Associate of Applied Science in Early Childhood Education from Tri-C in 2021. After graduation, she plans to transfer to Cleveland State University to continue her studies.
Her career goal is to work as a Pre-K teacher for Cleveland Metropolitan School District or another system in Northeast Ohio.
She earned academic honors at Metropolitan Campus and membership in Phi Theta Kappa Honor Society while balancing a full-time job at a local nonprofit. She also tutors elementary school-aged children.
Searcy joined the following Tri-C students — designated by campus — as All-Ohio:
Eastern Campus: Oktay Adatepe of Woodmere (third team) and Yudai Yamamoto of Woodmere (third team)
Metropolitan Campus: Jamillah Murdock of University Heights (third team) and Samantha Stauffer of North Olmsted (third team)
Western Campus: Macon Hoover of Brunswick (third team) and Shahzeb Malik of Strongsville (first team)
Westshore Campus: Joseph Dzingeleski of Lakewood (first team) and Matthew Phillips of North Ridgeville (third team)
First-team honorees will receive $1,000 scholarships, while second-team members get $500 scholarships and third-team members $250. Team members are recognized by the state in April as part of Community College Month.
The All-Ohio Academic Team program is supported by the Ohio Association of Community Colleges, Phi Theta Kappa Honor Society and Honda of America Mfg. Inc.
April 07, 2020
Diana White, 216-987-6155 diana.white@tri-.c.ecu