Tri-C's 10KSB Executive Director to Speak at Female Entrepreneur Summit
Patrice Blakemore will lead an "intentional networking" session at Oct. 28 virtual event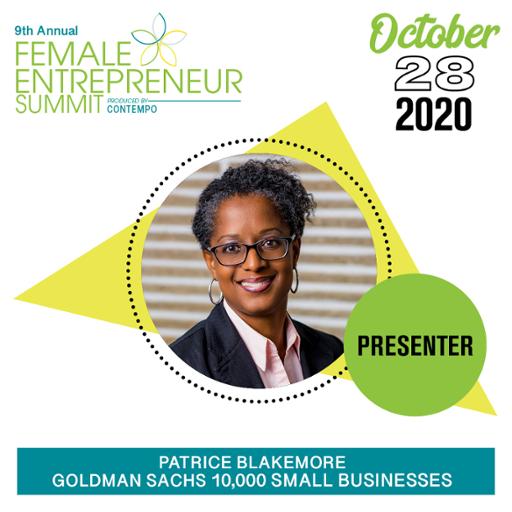 Cleveland's Female Entrepreneur Summit opens Oct. 28 with a simple-yet-powerful premise: Gather top professionals from within the region to help them connect, learn and grow their business. 
No wonder why they invited Patrice Blakemore of Cuyahoga Community College (Tri-C®) to be a featured speaker at the virtual event. 
Blakemore serves as executive director of the Goldman Sachs 10,000 Small Businesses (10KSB) program at Tri-C, where she has advised more than 500 entrepreneurs on how to expand their visions and businesses. 
She will head a 55-minute session at the summit on intentional networking, with the promise that "everyone will leave with a lead." 
Visit fescleveland.com to register for the summit. Cost is $150. The ninth annual program is sponsored by Contempo Design + Communications.
10KSB made its debut at Tri-C in 2012, providing small business owners with the tools needed to take their companies to the next level. Reports show that program graduates see their businesses far exceed national averages in revenue growth and job creation.
Visit tri-c.edu/10ksb for more information on the program and upcoming classes.
October 13, 2020
John Horton, 216-987-4281 john.horton@tri-c.edu