Tri-C Working Overtime to Reach Students During COVID-19 Outbreak
Campaign includes nearly 20,000 phone calls to check in with students and offer assistance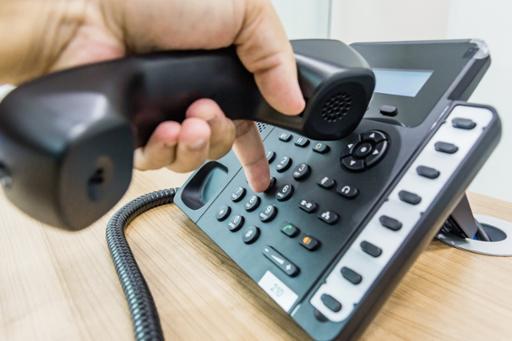 How do you keep college students connected to classes and campuses after they become distance learners during a pandemic? Two words: personalized attention. Lots of it, too.
Faculty and staff at Cuyahoga Community College (Tri-C®) have made nearly 20,000 phone calls to students since the College shifted to remote delivery of classes to help stop the spread of the coronavirus.
Each call focused on ensuring students made a seamless transition to online learning and services. Thousands of calls led to follow-up conversations to lend assistance.
Tri-C President Alex Johnson said the person-to-person contact was meant to deliver an important message: The College cares about its students and will do whatever it can to help them achieve.
"This unprecedented time presents challenges, but we want everyone to know they're not facing them alone," Johnson said. "We will get through this together. Situations may change, but we will find a way to help our students succeed and reach their goals."
In addition to the calls, the College has also held several virtual Town Hall meetings with students; conducted text and email campaigns; and shared videos with tips on how to maximize the distance learning experience.
Tri-C also increased student access to emergency funds and distributed computers to those who lacked the technology needed to participate in online classes.
"The programs and processes we're developing in response to the COVID-19 outbreak carry the College and its students forward," Johnson said. "We will emerge stronger, smarter and more compassionate than ever."
April 17, 2020
John Horton, 216-987-4281 john.horton@tri-c.edu