WKYC Features Tri-C Workforce Training Scholarships
Segment on 'We The People' highlights impact of grant from the TEGNA Foundation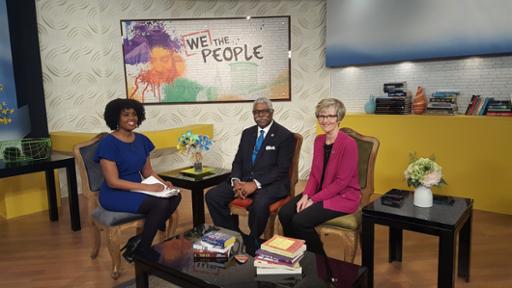 Better jobs and a better future: That is the lasting legacy of TEGNA Foundation workforce training scholarships at Cuyahoga Community College (Tri-C®).
We The People on WKYC highlighted the impact of the scholarship grant during its Jan. 26 broadcast. The segment featured Tri-C's William H. Gary Sr., executive vice president of the College's Workforce, Community and Economic Development Division.
Gary discussed how programs at the College prepare students for in-demand jobs in health care, manufacturing, information technology and other thriving sectors. For more information on available opportunities, visit Tri-C's workforce training page.
The TEGNA Foundation is a corporate foundation sponsored by TEGNA Inc., the parent company of WKYC.
January 29, 2018
John Horton, 216-987-4281 john.horton@tri-c.edu