Tri-C Women's Cross Country Qualifies for Nationals for 18th Straight Year
Emily Zimmerman earns all-regional honors to lead team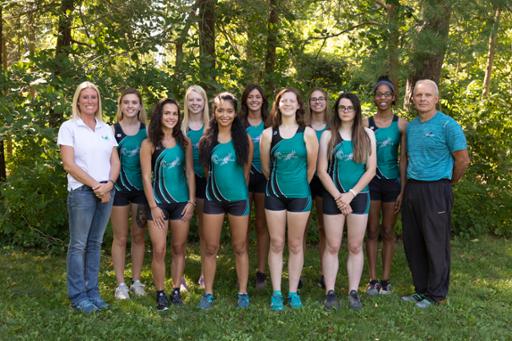 The Cuyahoga Community College (Tri-C®) women's cross country team placed fourth at regionals while qualifying for the national championship race for the 18th consecutive year.
Emily Zimmerman led Tri-C while claiming all-regional honors at the NJCAA Region XII Championship. Zimmerman finished 16th at the meet, which was held Saturday, Oct. 27, in Lansing, Michigan.
She was followed by a tight pack of teammates, including Hope Brown (17th place), Sierra Taylor (21st), Hannah Heath (23rd) and Vanessa Lane (24th).
The regional meet featured a strong field with three teams among the Top 25 in the nation, according to the most recent poll by the U.S. Track & Field and Cross Country Coaches Association.
Head coach Don Cox said that the team's average time qualified Tri-C for the National Junior College Athletic Association championship race, which will be held Nov. 10 in Garden City, Kansas.
The team's top five runners at regionals all list Northeast Ohio hometowns. Zimmerman is from Cuyahoga Falls, Brown from Middleburg Heights, Taylor from Conneaut, Heath from Sullivan and Lane from Tallmadge. All but Lane are freshmen.
October 29, 2018
John Horton, 216-987-4281 john.horton@tri-c.edu