Tri-C Wellness Week: Discover a Healthier You
Event scheduled for March 2-5 at Metropolitan Campus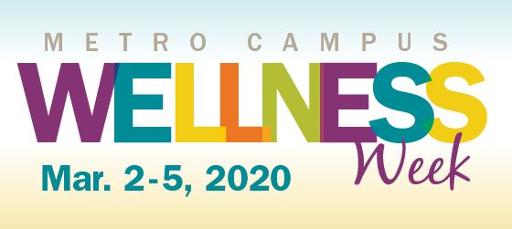 Take a step toward a healthier lifestyle with Cuyahoga Community College (Tri-C®) by attending Wellness Week events March 2-5 at Metropolitan Campus.
A variety of free activities for students and the community will take place daily. The schedule features events and workshops focused on mental health, physical health, nutrition and healthy eating, and overall personal wellness.
Highlights of the week include:
Fitness screenings, cooking demonstrations and other activities from 9 a.m. to 1 p.m. March 2 at the Recreation Center, with tours of the fitness center and pool for those interested in community memberships to the facility.
A health fair from 11 a.m. to 3 p.m. March 3 and 4 in the Metro Campus Center. More than 25 community wellness partners, health care organizations and Tri-C Health Careers programs will participate.
Distribution of free and low-cost single-vision prescription eyeglasses from 10-11:45 a.m. March 4 in the student-run optical dispensary, located in room 118 of the Health Careers and Sciences building. Participants must bring a vision prescription less than two years old. Email opticaldispensary@tri-c.edu for an appointment.
For more information or a full schedule of events, visit www.tri-c.edu/metrowellness. Metropolitan Campus is located at 2900 Community College Ave. in Cleveland. Free parking is available in Lots 2 and 5.
February 20, 2020
John Horton, 216-987-4281 john.horton@tri-c.edu