Tri-C Vice Presidents Named Women of Excellence
YWCA presents Jenny Febbo, Renee Richard with honor Thursday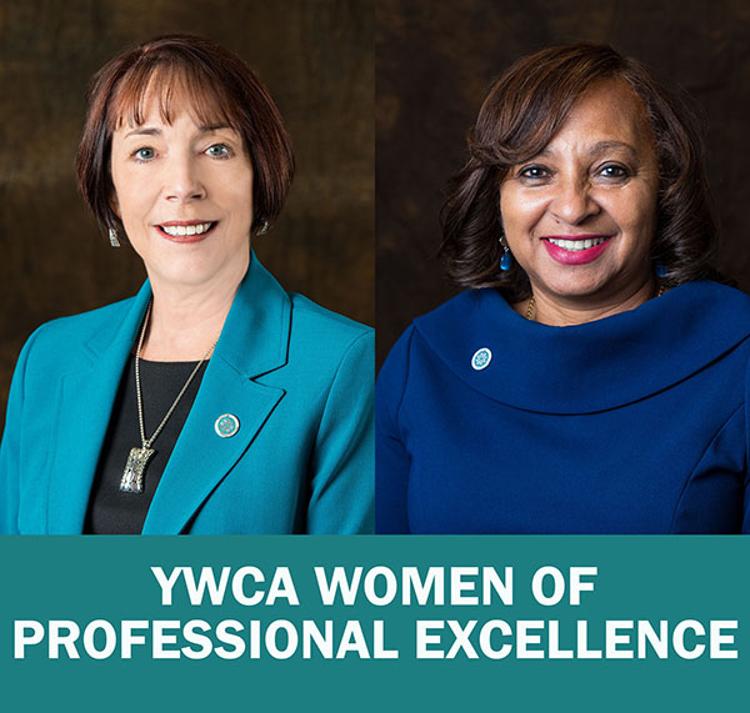 Two Cuyahoga Community College (Tri-C®) vice presidents were named YWCA Women of Professional Excellence during a livestream event Thursday evening.

The YWCA Greater Cleveland honored Tri-C's vice president of communications, Jenny Febbo, and vice president and general counsel, Renee Richard, as part of its 45th annual Women of Achievement Awards Celebration.

The hourlong event, broadcast by WKYC, can be viewed here.

Febbo, who joined Tri-C in 2018, oversees the Integrated Communications department, which is responsible for College marketing, social media, graphic design, website content, media relations and internal communications.

Richard, who joined Tri-C in 2012, provides legal counsel and advice to every College department. She is a supporter of student scholarships, an adjunct faculty member and a professional mentor.

Those who receive the Women of Professional Excellence award exemplify high professional standards and evidence of career and personal growth. They make significant contributions to their organizations, ensuring their efficient and effective operation. They also display a willingness to mentor and support others, making a positive impact on the community.
May 28, 2021
Erik Cassano, 216-987-3577 or erik.cassano@tri-c.edu