Tri-C Training Programs Offer Solutions to Regional Workforce Needs
U.S. Rep. Anthony Gonzalez introduces legislation to open doors to opportunity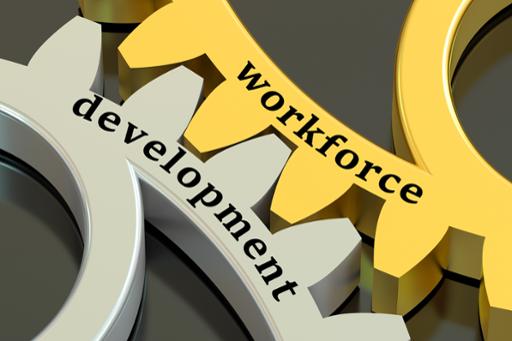 U.S. Rep. Anthony Gonzalez hears a familiar story whenever he visits with businesses in his Northeast Ohio district. Employers, he says "are starved for more qualified workers" to claim available jobs.
Training programs at Cuyahoga Community College (Tri-C®) and other community colleges offer solutions, Gonzalez wrote in a column for cleveland.com.
The question, though, is how to connect more would-be workers with the instruction they need.
"The problem lies in the ability of our students to financially access these programs," Gonzalez wrote. "Many of our current financial aid options for continuing education apply only to traditional degrees and not to the short-term training programs needed for Ohio's available skilled trade jobs."
This includes Pell Grants, the federal financial aid option for low-income students who often need training opportunities the most.
To address the issue, Gonzalez joined with other members of the House of Representatives to introduce the bipartisan Jumpstart Our Businesses by Supporting Students (JOBS) Act. U.S. Sen. Rob Portman of Ohio introduced the Senate version of the JOBS Act.
The legislation would expand Pell Grant eligibility to shorter-term training programs and give more flexibility to Ohio students, Gonzalez wrote.
The JOBS Act is endorsed by groups such as the American Association of Community Colleges, the Association of Community Colleges and Trustees, the National Skills Coalition and others.
"Opening doors to programs that teach important trade and industry-specific skills for our students is critical to not only to ensuring they can have the career they want, but also to ensuring the success of our local businesses," Gonzalez wrote. "It is great for our children, and it is great for the Northeast Ohio economy."
The read the full column, visit click here.
September 20, 2019