Tri-C Track Athletes Heading to Nationals
Four individuals and one relay team to represent the College at championships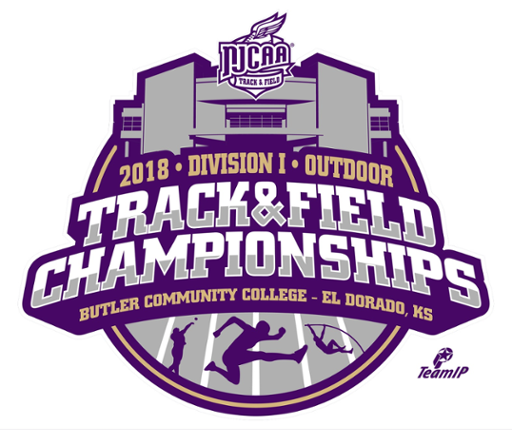 The Cuyahoga Community College (Tri-C®) women's track team qualified four individual student-athletes and one relay team to compete in this week's NJCAA Division I Outdoor Track and Field Championships in Kansas.
Representing Tri-C will be:
Kamry Brown: 400-meter run
The freshman from Lima enters nationals ranked 34th in the country in the 400-meter run. She earned a spot on the podium in three individual sprint events at the regional championships.
Vanessa Lane: high jump and heptathlon
The freshman from Tallmadge posted the ninth-highest jump in the nation during the outdoor track season. In the seven-event heptathlon, she enters the competition ranked 16th among competitors.
Caroline Lapish: 3,000-meter steeplechase
The sophomore from Madison enters the event with the nation's 19th fastest time. A cross country All-American in 2016, she has competed in indoor and outdoor track nationals every season she has competed for Tri-C.
Chanavier Robinson: long jump
The sophomore from Ravenna won the regional title in the long jump, where she is ranked 19th in the country. She dominated the regional meet with victories in four individual events.
Relay team: 4x800-meter relay
Lapish, Sonnie Sauvinsky (Rootstown), Shelbie Sporcich (Ashtabula) and Naomi Walker (North Olmsted) will pass the baton. Tri-C enters the event with the 14th fastest time of the season.
The National Junior College Athletic Association Division I Outdoor Track and Field Championships will take place Thursday through Saturday (May 17-19) at BG Products Veterans Sports Complex in El Dorado, Kansas.
May 15, 2018
John Horton, 216-987-4281 john.horton@tri-c.edu