Tri-C to Students: Stay Focused on Future During Pandemic
College encourages students to enroll, maintain goals amid crisis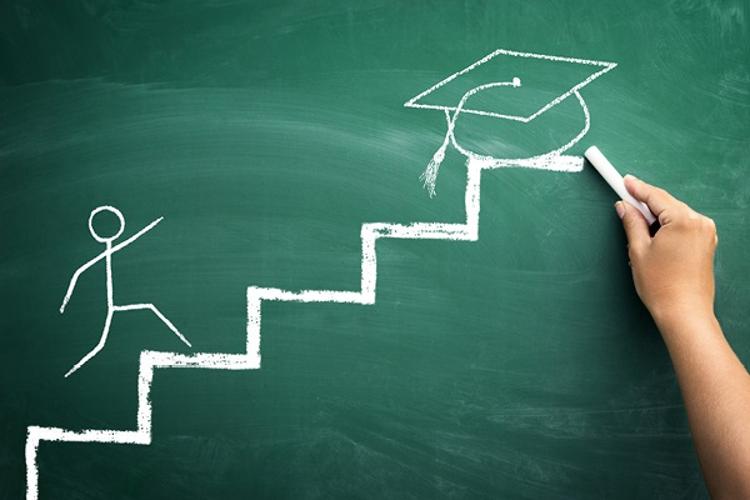 "This too shall pass."

The well-known adage always sees renewed popularity in times of hardship. But for students in or soon to enter college, the phrase is truer than ever during the COVID-19 pandemic.

Though a sense of uncertainty seems to have permeated every aspect of life over the past six weeks, the crisis will subside at some point — and students who continue to work toward their educational goals will be ahead of the game when it does.

It's something Angela Johnson, Cuyahoga Community College's vice president of enrollment management, spoke about in a recent News 5 Cleveland article.

Tri-C has long worked to remove roadblocks to education, and College leadership realizes access is even more critical now.

"We are really thinking about flexibility and helping the students get started in ways in which we can make some exceptions to make sure that they feel that there's no barriers to their entry," Johnson told News 5 Cleveland.

With all Ohio primary and secondary schools closed for the remainder of the academic year, Tri-C is encouraging new enrollment by allowing high school seniors to submit unofficial transcripts. The College is also reaching out to students at out-of-town schools who may prefer to stay close to home during the pandemic — or who were sent home due to campus housing closures.

The College, which will maintain an all-online class format through August, has also worked with technology-based nonprofits and companies to increase access to computers, laptops and internet service for students with limited technology at home.

The overarching message is: Avoid becoming a gap-year student. There are resources available that will allow you to continue your education despite the closures and economic hardships brought about by the pandemic.

If you decide to take a year off, or even a semester, not only will you fall behind in your studies, you could re-enter college as part of a surge of students trying to play catch-up after the crisis subsides.

Johnson reminds all students that a steady, focused and determined attitude is your best bet for completing your education.

"We are really trying to send a message of focus on your future, because the reality is this is going to pass," she told News 5 Cleveland.
April 24, 2020
Erik Cassano, 216-987-3577 or erik.cassano@gmail.com