Tri-C Thrower Artis Sims Qualifies as a Triple Threat
Sophomore earns way to championships in discus, shot put and hammer throw events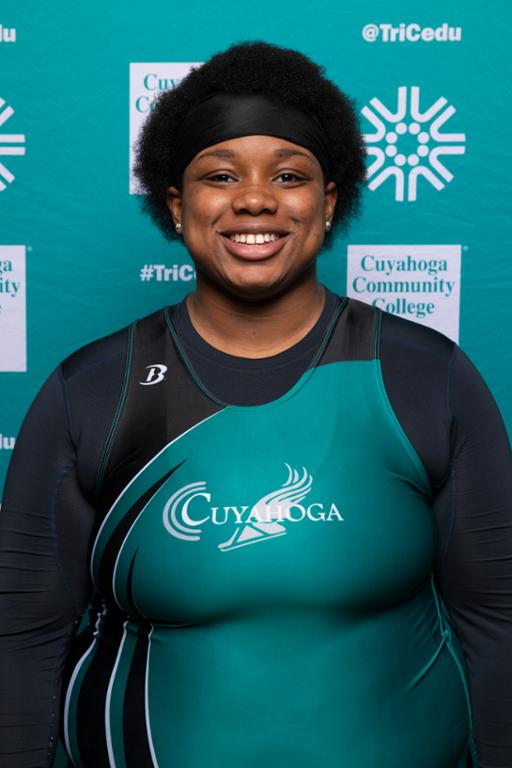 The NJCAA Outdoor Track & Field Championships promises to be busy for Cuyahoga Community College (Tri-C®) thrower Artis Sims.
Sims qualified for nationals in a third event — the discus — during the Walsh Invitational in North Canton on Saturday, April 13. Earlier this season, she earned a spot at nationals in the shot put and hammer throw.
The NJCAA Outdoor Championships will take place May 16-18 in New Mexico.
Sims, a sophomore from Statham, Georgia, is working toward an Associate of Arts degree at Tri-C. She transferred to the College after a season at Charleston Southern University.
For more information on the women's track team, visit www.tri-c.edu/athletics.
April 15, 2019
John Horton, 216-987-4281 john.horton@tri-c.edu