Tri-C Technology Student Earns National Honor
Ibrahim Sackey receives award from League for Innovation in the Community College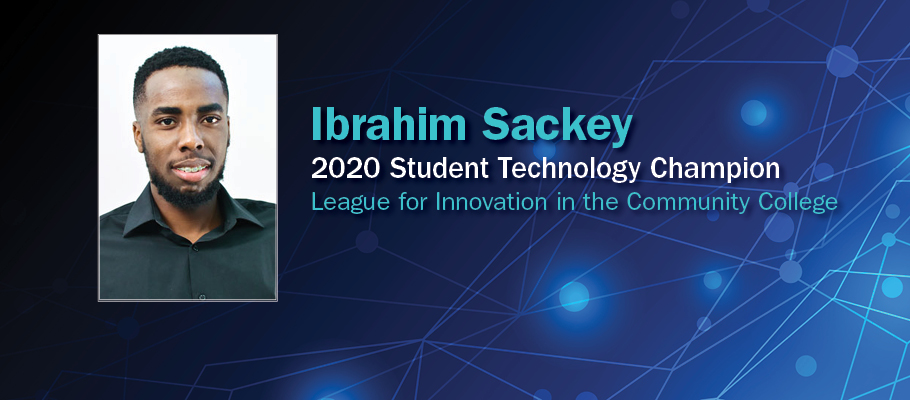 Cuyahoga Community College (Tri-C®) student Ibrahim Sackey has been named a Student Technology Champion by the League for Innovation in the Community College.
Sackey recently received one of the League for Innovation's three Terry O'Banion Student Technology Awards, which are given to community college students with a talent and passion for technology.
The first-generation college student is set to graduate from Tri-C this spring with an Associate of Applied Business degree in information technology with a concentration in networking software. He has already earned 10 professional certificates.
While at Tri-C, he served as president of the Information Technology Career Advancement Club and — with his 3.95 GPA — joined Phi Theta Kappa Honor Society. He is also a Jack, Joseph and Morton Mandel Scholar at the College.
A biography posted by the League for Innovation notes that Sackey balances a full-time class load with a part-time job to support himself and assist his mother with household expenses. He lives in Cleveland Heights.
Sackey received a $2,500 scholarship as part of the technology award. He intends to transfer to a four-year school after graduating from Tri-C to pursue a bachelor's degree in network operations and security.
The award was presented during the League for Innovation's 2020 Innovations Conference.
March 04, 2020
John Horton, 216-987-4281 john.horton@tri-c.edu