Tri-C Students Share Tips to Stay Virtually Engaged
Videos by Phi Theta Kappa Honor Society members to appear on College's Facebook page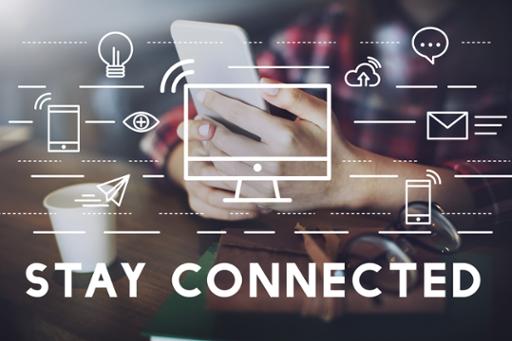 Cuyahoga Community College (Tri-C®) students have spent the month of April growing acclimated to remote coursework, but that hasn't suppressed their creativity or appetite for community.
Members of the College's Phi Theta Kappa Honor Society chapters displayed their leadership by recording videos to share tips on how students can remain engaged in a virtual setting.
The videos — which will be posted to the College's Facebook page April 27 through May 2 — offer students ideas on how to build a sense of community with their peers during the COVID-19 pandemic.
From suggesting a "spirit week" to remote instructors to playing virtual games with friends, each student provided creative ideas.
Participating students were Macon Hoover, Nick Ianni, Shahzeb Malik and Sydney Skelton from Western Campus; Sedi Rrustemaj from Westshore Campus; and Yudai Yamamoto from Eastern Campus.
April 27, 2020
Stephanie Metzger, 216-987-4812 stephanie.metzger@tri-c.edu