Tri-C Student Organizes First TEDx Conference in Chagrin Falls
Michael Kasey brings eight speakers to town for inaugural event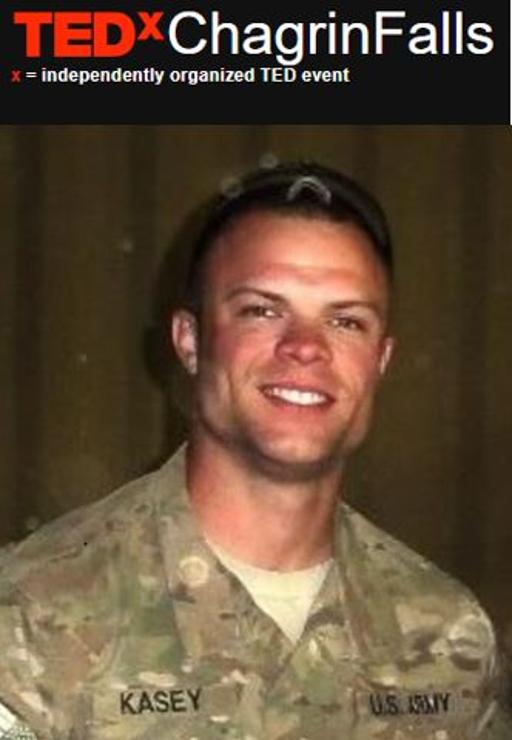 Cuyahoga Community College (Tri-C®) student Michael Kasey plans on getting a conversation started in Chagrin Falls.
Kasey organized the town's inaugural TEDx event, which will take place Saturday, July 20, at Chagrin Valley Little Theatre. The first of eight speakers hits the stage at 10 a.m. at the venue, located at 40 River St. in Chagrin Falls.
A dream earlier this year sparked the idea to hold the event, Kasey told the Chagrin Valley Times. He said his goal is "to promote things that are healthy and actually do help people."
TED is a nonprofit organization devoted to spreading ideas, usually in the form of short, powerful talks that run 18 minutes or less. Independently run TEDx events take place in communities around the world.
Speakers cover a wide range of topics to promote a deeper understanding of the world and spark conversation.
The theme of TEDx Chagrin Falls is "Rise to the Occasion." The lineup includes:
S. Army Sgt. 1st Class Nicholas Lavery, the first special forces above-the-knee amputee to return to active duty
Motivational speaker Monica Bassi
Chris Jerry, founder of the Emily Jerry Foundation
Prash Pavagadhi, founder of Unity One Global
Michael Swiger, executive director of True Freedom Ministries
Joseph Sullivan, a commercial beekeeper and bee researcher
Molly Miller and Dinah Walter, speech and debate students at Chagrin Falls High School
For more information on TEDx Chagrin Falls, visit www.facebook.com/tedxchagrinfalls. Tickets are available at bit.ly/TedXFalls.
Kasey, a U.S. Army veteran, enrolled at Tri-C last spring and is working toward an Associate of Science degree. The 34-year-old is involved in several businesses in addition to being a full-time student.
July 09, 2019
John Horton, 216-987-4281 john.horton@tri-c.edu